A sophisticated piece of jewelry
This fashionable accessory will elevate your look
A graceful design of this Adjustable Gold Ring and its lovely golden tone will add the ultimate modern touch to your regular looks. Make your outfits look lit!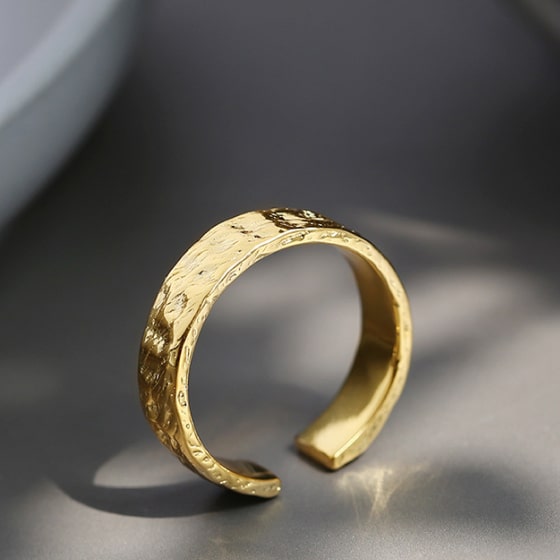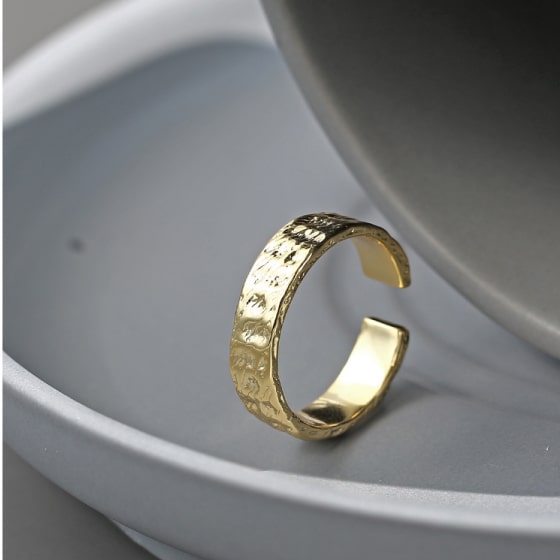 It's all in the details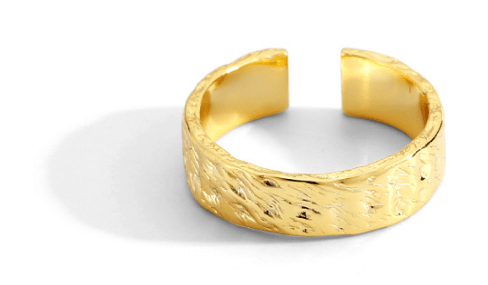 General characteristics
This elegant gold-toned ring is slightly adjustable for a perfect fit. Material: brass. Diameter: 0.69 in. Width: 0.2 in. Weight: 0.11 oz.
High quality
Brass jewelry possesses high corrosion resistance. It's a strong, durable, and long-lasting metal. So, feel free to wear this ring every day!
Perfect for any occasion!
Whether it's a date, party, or job interview, this Adjustable Gold Ring is suitable for any of the above and many other occasions! It goes well with any outfit and adds zest to your look. No matter what your plans are, it will be the perfect chance to shine with this ultra-modern and eloquent accessory!