Detox and clean-up right from home
(It's spa day everyday)
Make your home your beauty haven with the deep-cleaning and anti-aging power of our Argil Mediterranean Green Clay Facial Masque. Unlike traditional ready-to-go masks, our mask comes in its pure powder form for a DIY experience with every use.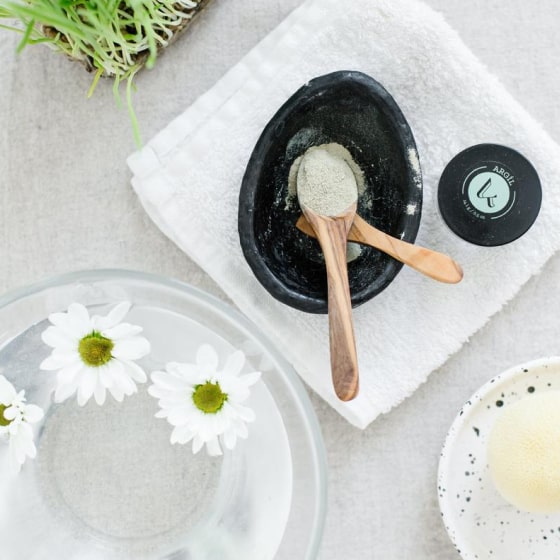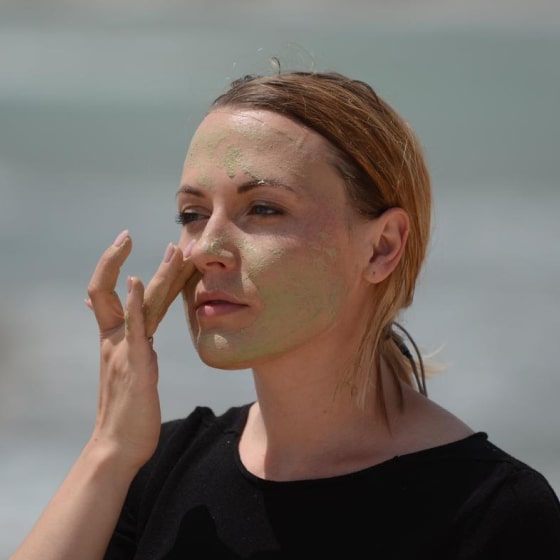 Soak up oil, purify pores
Emerge refreshed + renewed
Sourced from high above
Rare green clay, sourced from the Atlas Mountains of Africa -- is the only ingredient of this mask. Allow this mineral-rich wonder to refresh acne-prone and sensitive complexions alike.
Use weekly
Treat yourself every week to an at-home spa experience with our mask. We recommend indulging once or twice a week, depending on your skin needs.
Just mix and apply
Mix one teaspoon of the mask's powder with one to two spoons of warm water and apply to skin. Do not let dry completely and wash off with water.
Double as a spot treatment
Got a pesky whitehead or blemish? Mix up a small amount of the mask and use it as a quick spot treatment.
Artisan-made, clean beauty
Katari prides itself on beauty inspired by old-world traditions and sustainable, all-natural ingredients. All items are packaged plastic-free and sourced in collaboration with artisans worldwide.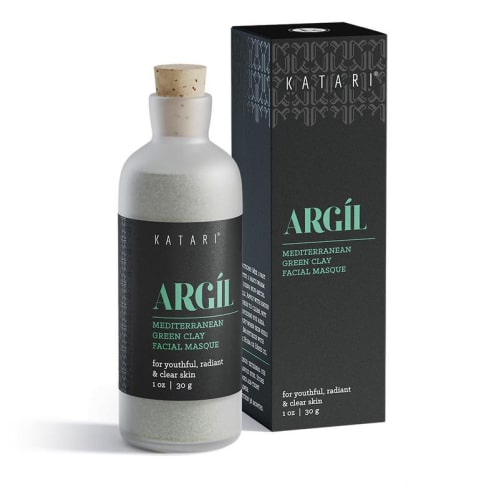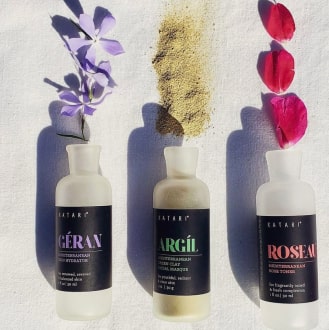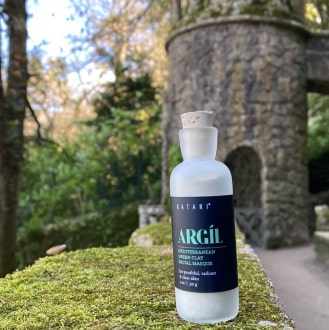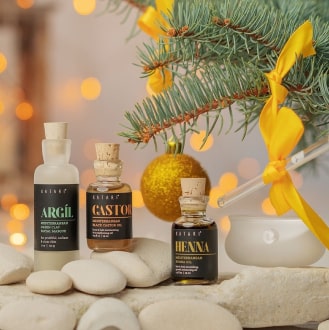 About Katari Beauty
We travel and source the most uniquely effective single-ingredient Mediterranean beauty staples and accessories. Our products are simple – cold-pressed oils, exquisite & potent hydrosols, a rare hypoallergenic clay and handmade beauty accessories. We work directly with our artisans in the Mediterranean to source all of our ingredients and accessories, and support ancient crafts & the families behind them. We package our single-ingredient products in hand blown glass we make & use sustainably grown cork closures. Our handmade accessories do not alter the pH of your skin or your ingredients, and they bring peace and joy to the touch. Our ancient methods of producing facial oils and flower waters do not require any preservatives, yet our products are shelf stable, staying fresh for a very long time. By traveling the world and doing things in the most difficult way we want to share with you and your customers ancient beauty staples - simple, complex and incredible effective. When done right, there is nothing more complex that real simplicity. ~ With love, Kate |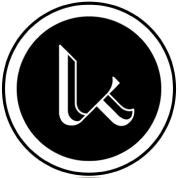 Designed In
Denver, Colorado