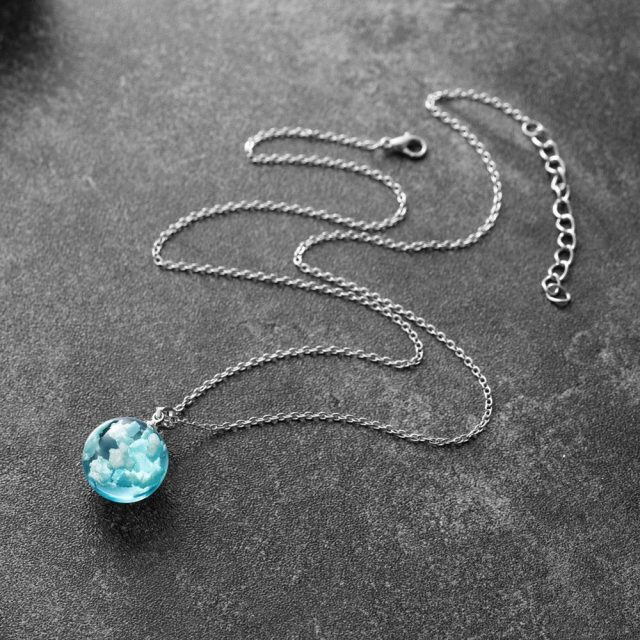 The vast beauty of the sky, right at your neck
Capture a relaxing, soothing piece of the sky...and keep it right at your chest for peace and calm wherever you go. Our Blue Sky Cloud Resin Necklace would be perfect for a bit of sky-bright happiness. Make a statement with a necklace that expresses beauty of the unknown, yet captures the bright essence of something everyone can see.
Gorgeous craftsmanship. Exquisite detail.
Made from high-quality alloy and resin, our necklace pendant is crafted with expert love and attention to detail. Each pendant measures 0.8x 0.4in (2.5 x 1.7cm), with dreamy cloud patterns that will capture the eyes of everyone. A necklace that measures 20in (50.8cm) in length is included.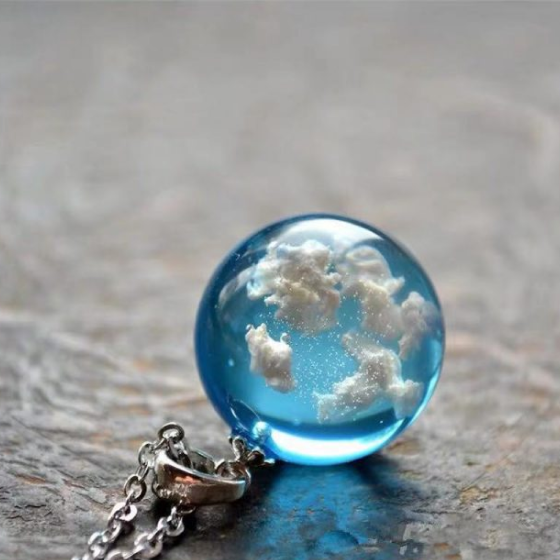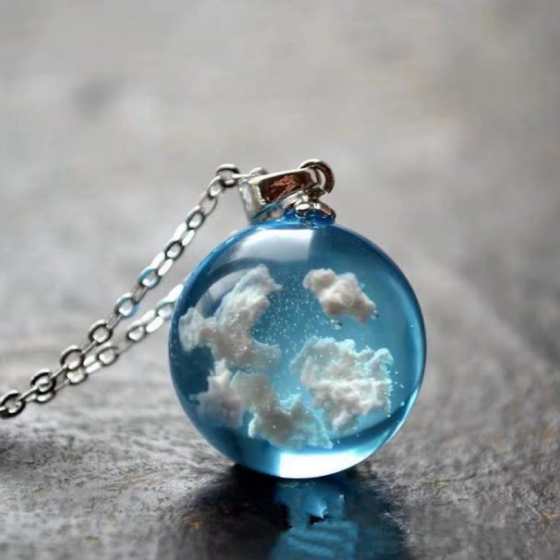 You're unique, just like every cloud in the sky
Each cloud design is a unique variation not found on any other necklace. Have a one-of-a-kind piece of the vast sky just for yourself that is unique to just you. How amazing is that?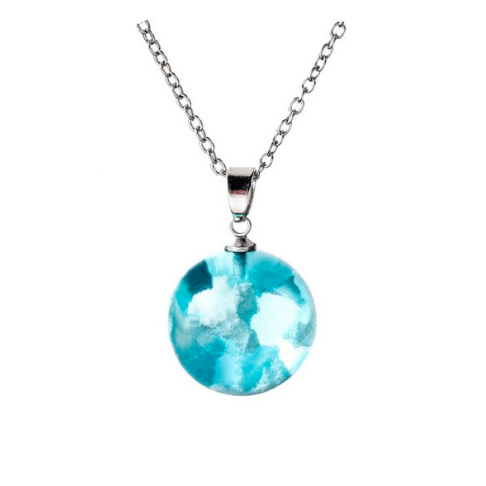 A gift for everyone
Boost anyone's mood with this unique piece of jewelry. Our Blue Sky Cloud Resin Necklace will be great for a girlfriend, sister, wife, grandma, or mom. It's the gift of cheer and vast beauty. Sure to be a great conversation-starter every time it is worn!