Walk your pet in style
These extremely fashionable dog collars will make your four-legged friend the center of everyone's attention! They have a classic houndstooth design in brown color and are made in the United States of America with love, care, and precise workmanship that you and your dog can certainly be proud to use.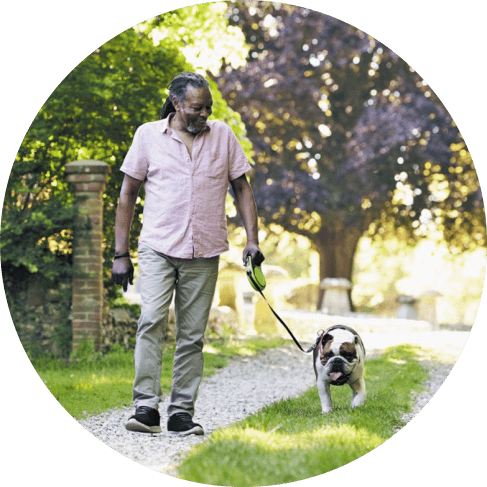 The essence of style with attitude
If your furry companion wants to be trendy
High-quality D-ring
The durable and reliable D-ring on this pet collar ensures a strong and secure attachment of your pet's tag and leash.
Adjustable for a perfect fit
This adjustable 1" wide collar, made for the perfect fit and comfort for your dog, comfortably fits a neck size from 10" to 18".
Woven with a snazzy design
Quality ribbons are sewn onto durable and practical nylon. The nylon webbing can withstand pulling by even the strongest of dogs.
Comes with a quick-release buckle
The Brown Houndstooth Nylon Ribbon Collar features a quick-release buckle for ease of getting the collar on and off your dog.
How to properly determine your dog's neck size
Measure around the center of your dog's neck where the collar sits using a tape measure. If you do not have a tape measure, you may use this method with a piece of string and lay it next to a ruler or yardstick to get an idea of his or her neck size. There should be no room between the measuring tape and the neck, but the tape shouldn't be pulled around so tightly that it's choking your pet. Add 2 inches to the measurement to determine your dog's neck size.
About Mirage Pet Products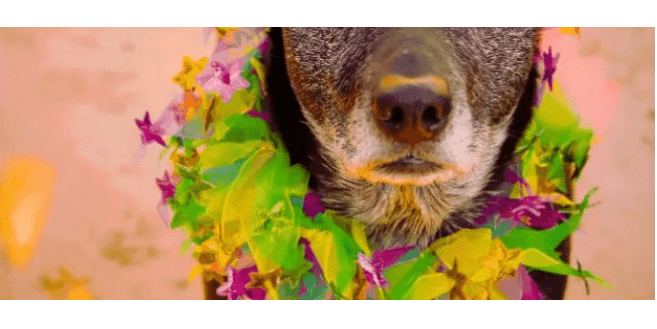 Mirage Pet Products got it's origins in El Monte, California in 1957 at a belt factory. A belt customer brought in a dog collar and requested that the belt factory add some crystals. The rest is pet industry history. Six generations of family have helped make Mirage Pet Products what it is today. Focusing on quality over quantity, we make as much as we can in our small factory in southern Missouri and we sure have a lot of fun while doing it!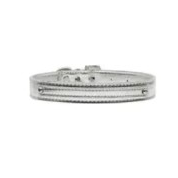 Designed In
Mount Vernon, Missouri