A sophisticated piece of jewelry
This fashionable accessory will elevate your look
The eloquent design of this Coin Pendant necklace and its lovely golden tone will add the ultimate modern touch to your regular looks. Make your outfits look lit!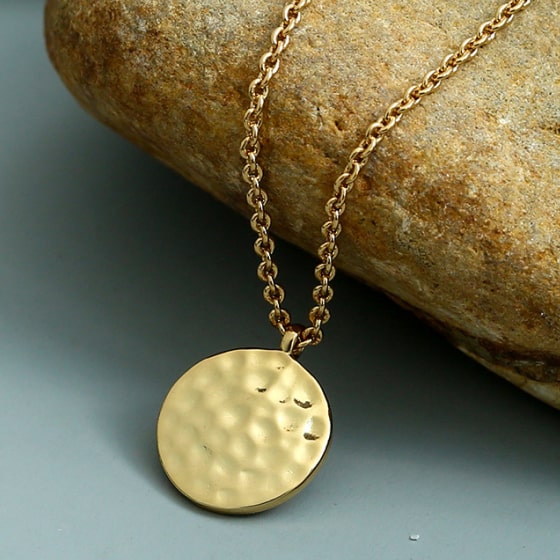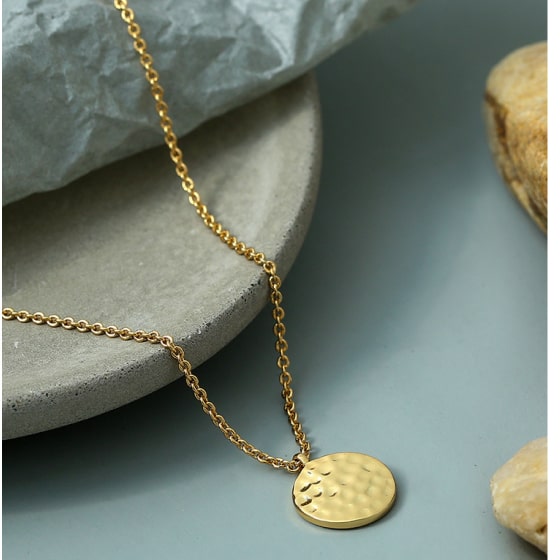 It's all in the details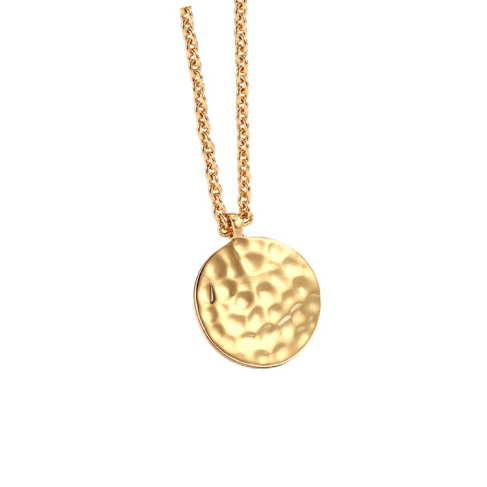 General characteristics
This gold-toned necklace is 15.7 in. + 2.4 in. long. The size of the coin pendant is 1 in.*1 in. Type of chain: cable. Weight: 0.7 oz.
Care tips
Keep the necklace in a cool, dry place. If needed, dry with a slightly wet soft cloth.
It's a perfect gift
A charming design of the Coin Pendant Necklace is suitable for many occasions. Coin pendants are believed to bring luck and good fortune to its wearer. Together with warm wishes this necklace will become a pleasant memory. Make your significant other feel loved and adored!