Where does trash belong? In the trash.
If you're tired of cracker and candy wrappers and crumbs and soda cans littering your car, it's time to step it up -- and clean up with the Collapsible Plastic Trash Bin With Handle.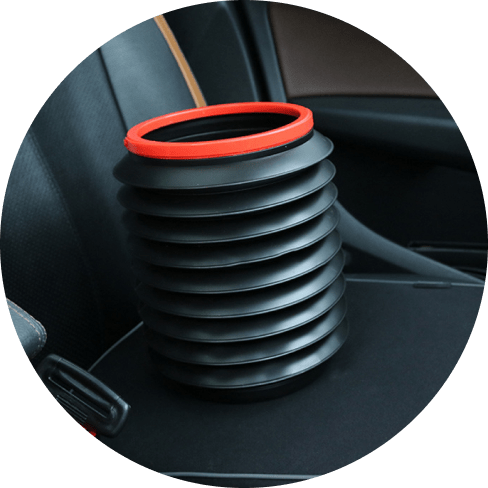 Hang it anywhere
For cleanup convenience
Compact + fun
This Collapsible Plastic Trash Bin With Handle measures 8.3" x 7.1" (L x W) when fully open and has a height of 2.6" when fully collapsed.
Hold all the things
With four liters of internal storage space, when not for trash, you can even use this bin to hold gym gear, delicate items, and small umbrellas. Supports up to 8.8 pounds.
Sturdy build + hold
Our trash bin features a built-in carrying handle and is crafted from plastic throughout. An accordion-style body allows for easy compact collapsibility for storage.
From car to outdoors
Whether you hook this trash can from a hook inside your car to situating it on a table in the backyard for parties, this collapsible bin delivers convenience and sanitation in a flash.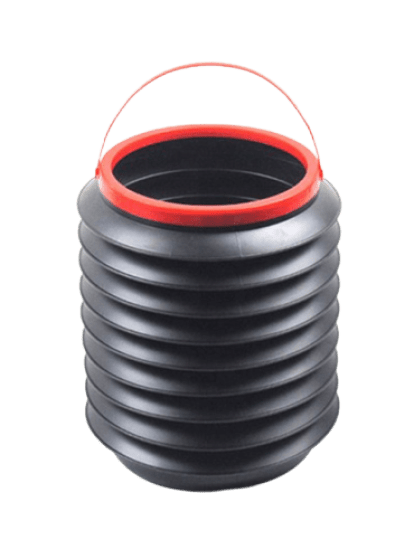 A great convenience
Say goodbye to trash or a lack of handy storage when on the go in the car or tight on space in a room with this small yet majorly-helpful solution.