Midlee Cottage Cat Scratcher House
Here is your cat's idea of paradise on Earth!
Looking for a cool place for you kitty to hang out in? With the Midlee Cottage Cat Scratcher House, meet your cat's need to scratch, stretch, and sleep, all in one convenient location! Protect your furniture from damage with this eco-friendly cat scratcher made with recycled materials. The hanging toy offers additional entertainment for your furry family member. Catnip is also included to entice even the most finicky feline friends.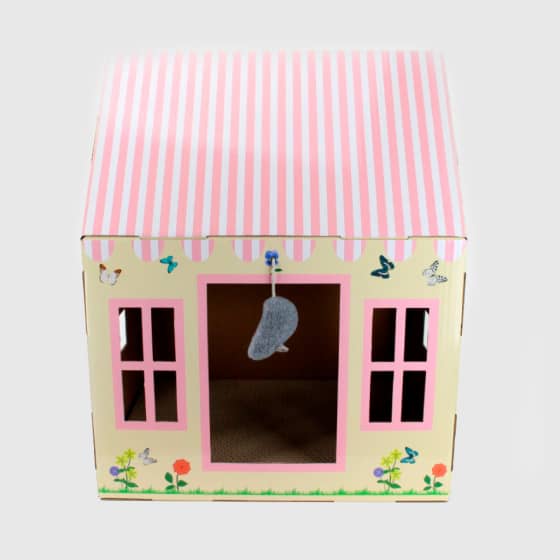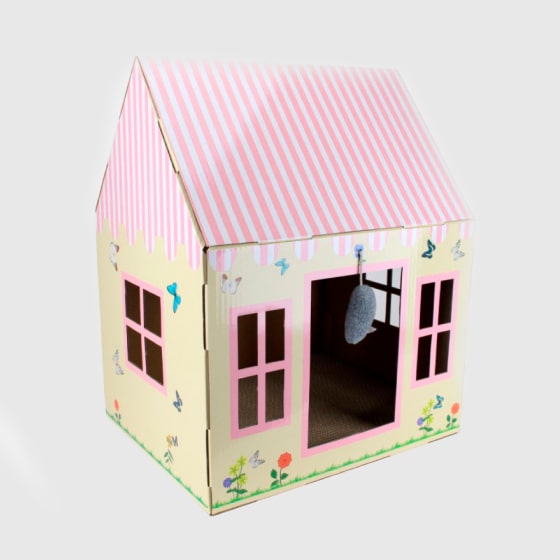 Midlee Cottage Cat Scratcher House
Features and specifications
Product details
The house measures 20" tall (to the peak of the roof), 16" wide, and 13" deep with an 8'' T x 5.5" door opening. Features a cute design with a pink striped roof and butterflies & flowers on the sides. Includes 4 windows for your cat to peek through!
Multipurpose design
The cat scratcher features a cute cottage house design that provides an enclosed space for cats to lounge in or relieve their scratching needs in privacy; it also comes with a detachable hanging toy for additional entertainment.
An ideal scratch surface
Corrugated cardboard carries the rough, bark-like texture that cats prefer to sink their claws into; for effective use, apply the included catnip along the surface to entice your cat and keep them from damaging expensive furniture.
Durable & sustainable
It's made from all-natural, sustainable cardboard with a solid base – and it's light in weight, meaning you can take it anywhere in your house. It's easy to assemble and easy to care for.
A stylish addition to your home
Do away with those enormously ugly cat scratching post monstrosities and replace them with this stylish alternative that will make you and your cat very happy.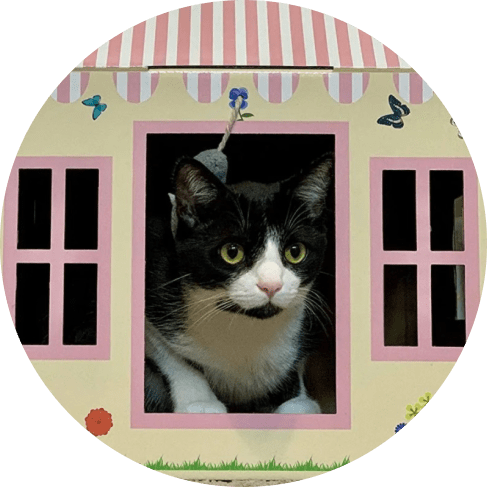 About Midlee Designs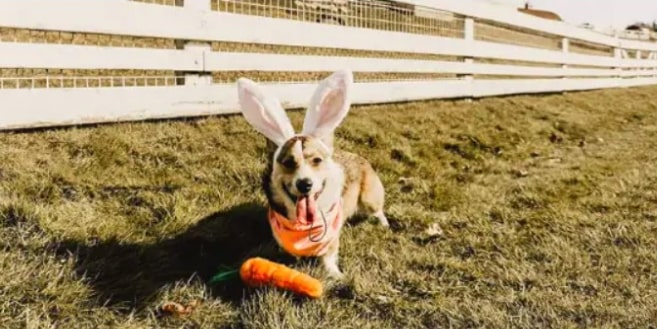 Midlee Designs started creating pet clothing because finding cute clothes for large dogs, like our German Shepherd, was extremely hard. Now we make clothing for pets of all sizes! We specialize in unique pet supplies for dogs, cats, and other pets. So, whether you're looking for the perfect outfit, toy, or pet health supplies, we've got it all!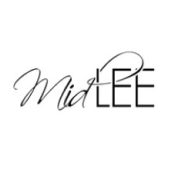 Designed In
Eau Claire, Wisconsin