Fashionable sun and moon necklace
Simple double layered gold necklace for women
A golden necklace is so much more than a regular accessory. A fitting gold necklace will not only greatly enhance your look, but will also elevate the gracefulness and beauty of a woman. Enrich your style with this gorgeous gold necklace.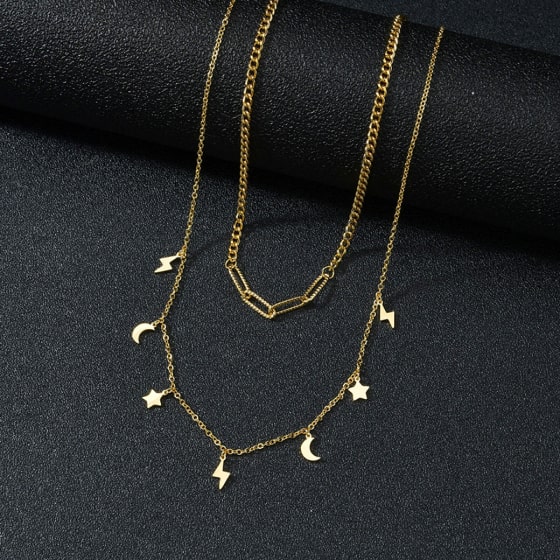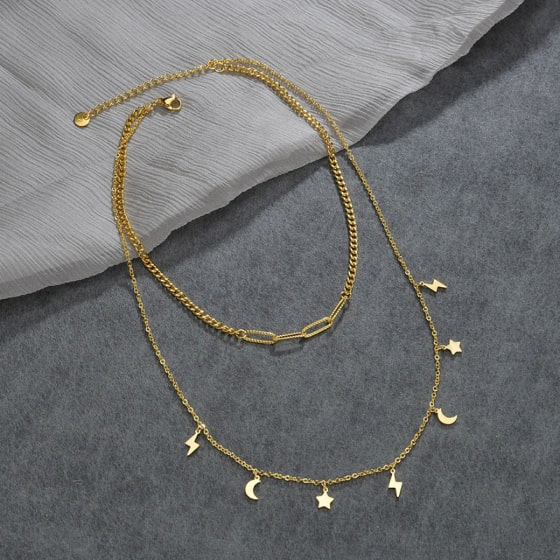 Gold necklace specifications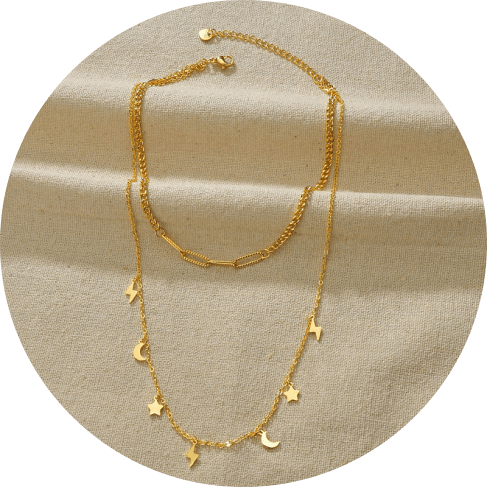 Care tips for jewelry
Keep the jewelry away from chemicals, high temperature, bath, water, sweating, cosmetics, moisture crash to avoid any damage, please treat it carefully. Store your necklace separately in a sealed box or sealed bag to avoid oxidation.
Necklace details
This gold necklace is made of stainless steel. The length of the necklace: 17.7 in.
It's perfect for any occasion
Whether it's an anniversary, a party or any other significant date, this double layered gold necklace is ideal for any woman on any occasion. It will be the perfect addition that will highlight practically any look! By wearing this wonderful necklace, you can experience a broad range of new positive emotions and raise your confidence level.