Keep everything in place
Create a tidy station of convenience with this luxe Felt Car Backseat Organizer.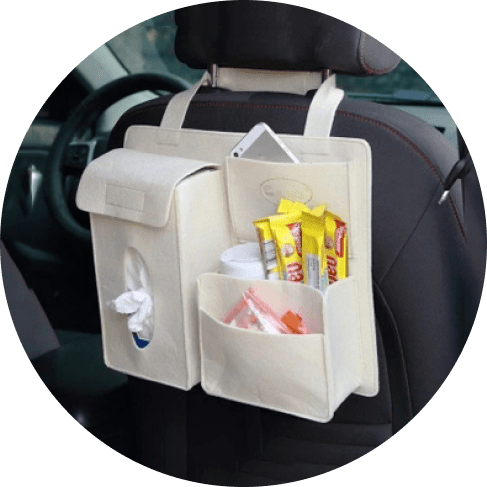 Less mess
Less stress
Size up for all your storage needs
This Felt Car Backseat Organizer measures 11.2" x 12.6" (L x W).
Compartments for days
Our organizer features three pockets for snacks, charging cables, and more -- while a large tissue box holder holds your sniffle essentials.
A roadtrip must-have
Contain the mess while on the road (and provide convenience for everyone): from water and candy and chips, keep your essentials all safely stored in one place.
Chips, cables, coins (and more)
When you've maxed out the car's side door pockets or cup holders, there's more storage space when you hook our organizer over your headrest.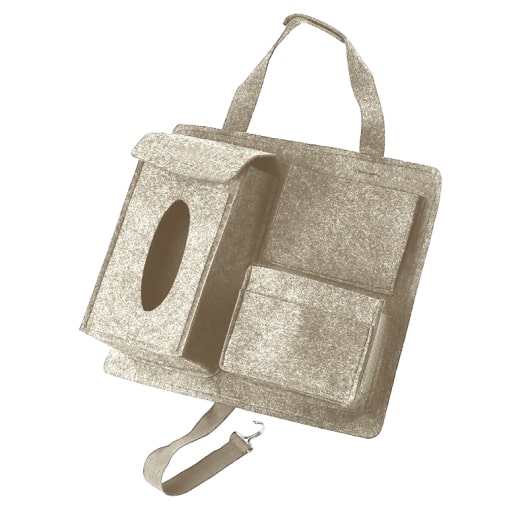 Be smart about storage
Don't compromise on organization -- keep your travel must-haves in place (and not all over the car) with this clever, ready-to-go auto accessory.