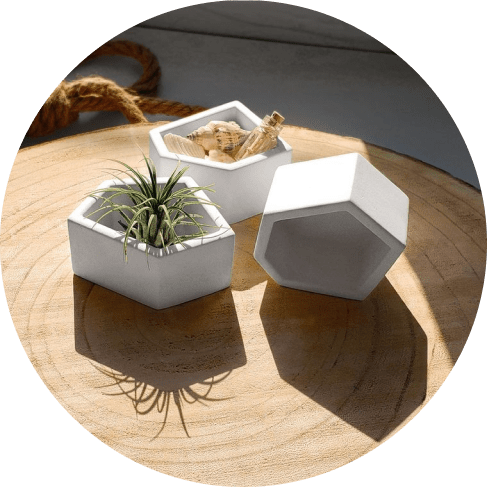 An edgy touch meets nature
Add your favorite small-sized plants to your office space or home with this ceramic planter pot. Natural ceramic stone ensures a natural build that lasts for time and time.
Multi-talented multi-tasker
This planter do it all
For plants and flowers alike
From cacti to succulents, there's a place for all. The natural ceramic stone build ensures excess water is absorbed naturally for better plant growth.
Great for candles
Got tealight candles? House 'em in this planter for great candle holder that will help reflect the light and warmth.
Coins, paper clips, and more
Got random things with nowhere to store? Our planter is a great storage solution -- plus, the geometric shapes add visual interest to any dull space.
A glam place + space
Girls, keep your rings or earrings in place with these bin that second as a great nicknack holder or storage bin.
Planet-friendly + cool
The O Yeah! brand combines sustainable materials with handmade artistry for eco-friendly decor and jewelry for a go-green lifestyle. Discover made-for-you goodness from this Oceanside, California-based brand for nature-focused peace and feels.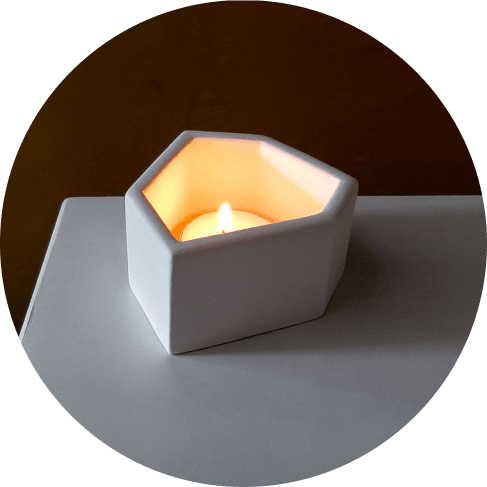 About O Yeah Gifts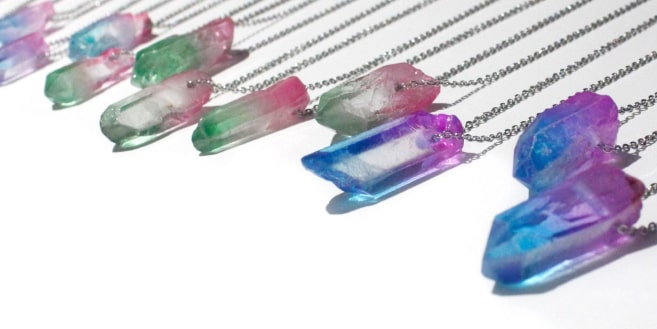 O Yeah Gifts is all about beach life and fun vibes! From sea turtles to butterflies, flowers to waves, our jewelry and tropical decor reflect the beauty of nature all around us. We care about the environment and use sustainable products including eco friendly plant based resin, bamboo, gemstones and even coconuts! Originating from Oceanside, CA now in Daytona Beach, FL. We invite you to share our deep-rooted love of the planet from coast to coast. Showcased Live On: FOX 4 News, Good Morning Arizona, Jacksonville's River City Live, Chicago's You & Me Publications: San Diego Home/Garden, Girls World, Bay State Magazine, Arizona Health & Living, Miami Beach Life Magazine, San Diego Family Magazine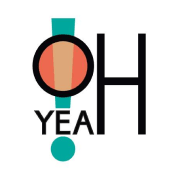 Designed In
Daytona Beach, Florida