Cute watch for everyday life
If you need a simple, capable, and durable watch for everyday life – this one is it. It's super cute, not cumbersome, and is perfect for daily use. Check out why!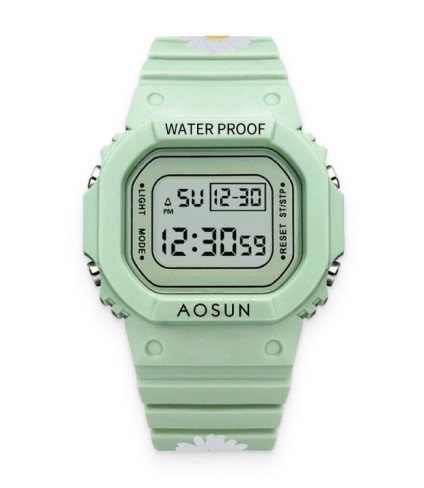 Renew your image
And know the exact time (even seconds!)
Adorable and versatile design
The soft green watch looks airy and flowy on the wrist, giving the whole look a refreshing and subtle kick. It'll look awesome in any season.
Made from the best materials
The silicone strap is easy to take care of, doesn't stain, and doesn't collect odors. Zinc alloy is corrosion-resistant and durable as well.
3 bar water resistance
The watch can withstand minor water impacts, like water splashes. But it's not suitable for swimming or bathing as that'll ruin the watch.
Charging & Data Transfer
Safe charging current, data transfer and power charging 2 in 1 can easily plug and charge without removing the case.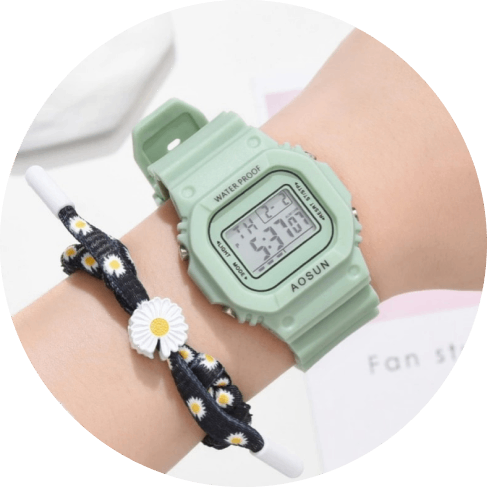 Product specifications
Strap length: 10.23'' Strap width: 0.86'' Dial diameter: 1.73'' Case thickness: 0.27'' Certifications: CE & RoHS Find the comfiest adjustment!