Just a place to chill
Flying isn't easy. Some birds are believed to fly up to 600 miles in one day. So provide a space of rest in your backyard or on your front porch with our Hanging Woven Porcelain Bird Shelter.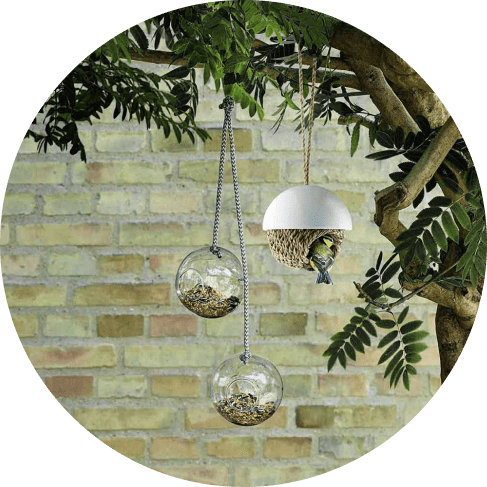 Take a rest. Hang out.
Come (stop by)
Quality you can see
Our little bird shelter is crafted from porcelain and woven rush for a modern feel and look wherever you place it.
Hang tight there
Each purchase comes with a suspension cord that is adjustable to your height of choice for accommodating birds in your space.
Works inside (and out)
Built from materials that are weather-resistant, hang this bird shelter indoors or outdoors without worry of wear and tear.
Mini-sized for mini fun
Our hanging bird shelter accommodates smaller-sized birds, measuring 20" in length and 5" in diameter.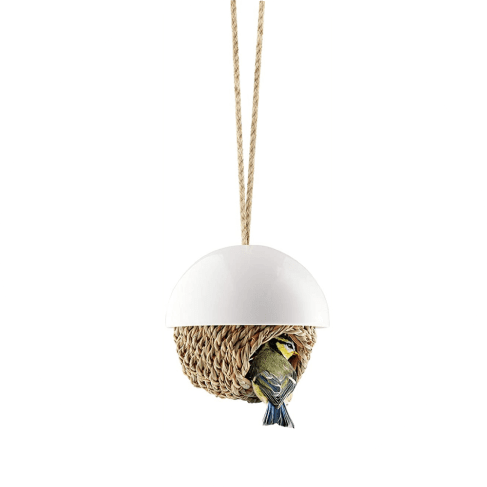 Feel like something is missing from that backyard lounge?
Fill in the gap where a tree is by hanging this bird shelter. It'll bring nature's friends over to you when you're resting.
Want to decorate your front porch?
Hang this decorative piece from a tree out front for a modern touch that helps hard-flying birds relax when tired.
It's the Tools® difference
Style you won't find elsewhere
The unique craftsmanship and attention to detail provided by Tools® ensures you won't find another dual-design bird-resting piece like ours. Our Hanging Woven Porcelain Bird Shelter is made with the greatest attention to detail and quality for a decorative piece that will remain timeless and provide birds with a place to rest and gaze around.