Horse Print Silky Bandana Scarf
Refresh your outfit with this classic silk accessory.
Treat yourself or your loved one with our fabulous hand-printed silk scarf, featuring an elegant, classy horse print. Its handy size means it can be worn in a variety of ways - perfect for the summer months to add some glamour to the day! It's perfect for everyday wear, work wear, office look as well as for special party occasions.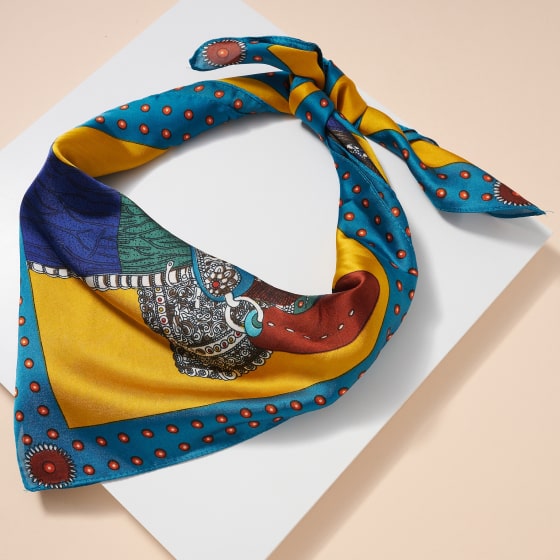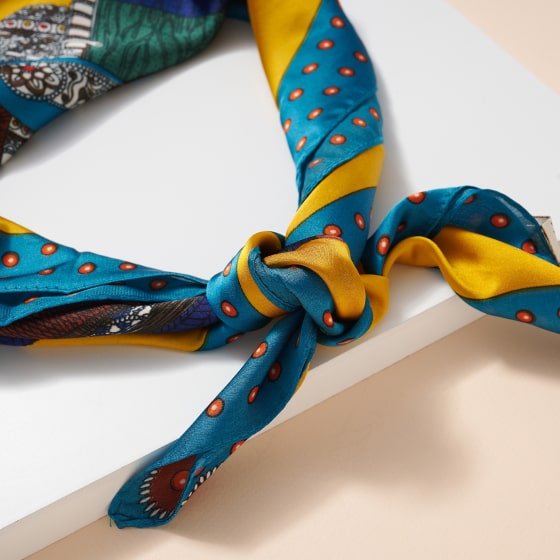 Up your scarf game!
4 ways to wear your silky bandana scarf:
The bag accent
Twist your scarf around the handle of your bag, then tie the excess ends into a bow or knot for an elevated update to your favorite bag.
The bun tie
Up your "I haven't washed my hair in a week" bun game by adding a scarf to finish it off. Enjoy instant chicness!
The convertible head wrap
This look is perfect for the beach when you don't want the wind to get the best of your hair. Rock it with a swimsuit and look trendy as never before.
Classic headband vibes
Want to keep your hair out of your face? Simply roll up a bandana and tie the ends into a knot at the back of your head.
Care instructions
Hand wash only. Do not bleach. Dry flat, low iron. Scarf dimensions: 27.5" X 27.5" Material: 100% polyester Weight: 0.02 lb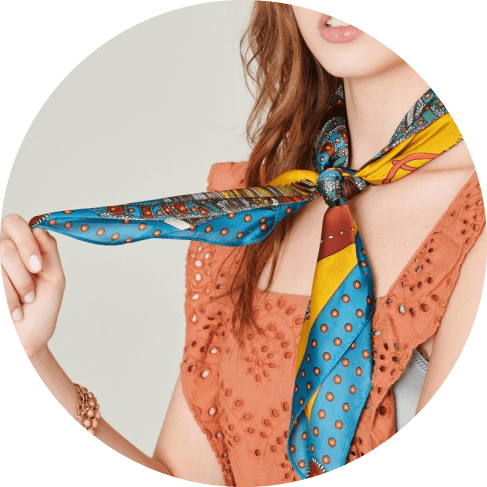 About Avenue Zoe
Avenue Zoe is a women's contemporary fashion brand dedicated to providing affordable and high-quality fashion that's never out of style. As a people-oriented brand, we strive to fill your wardrobes and closets with effortless and chic styles that you'll love forever. From clothing to accessories, Avenue Zoe has everything to help you look your best from head to toe. Our collections meld classic tailoring with an edgy, yet subtle New York City aesthetic. We want to help you express your individuality without compromising comfort or budget. Our pieces transform your look to help you be the best you.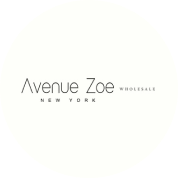 Designed In
Ridgefield, New Jersey