Less is more
Showcase your personality
Show off your impeccable taste with this amazing necklace and get a bunch of heartfelt compliments anywhere you go! Perfect for any outfit, this minimalist necklace doubles down on the idea that "less is more". Steal the spotlight effortlessly with our long tassel chain necklace!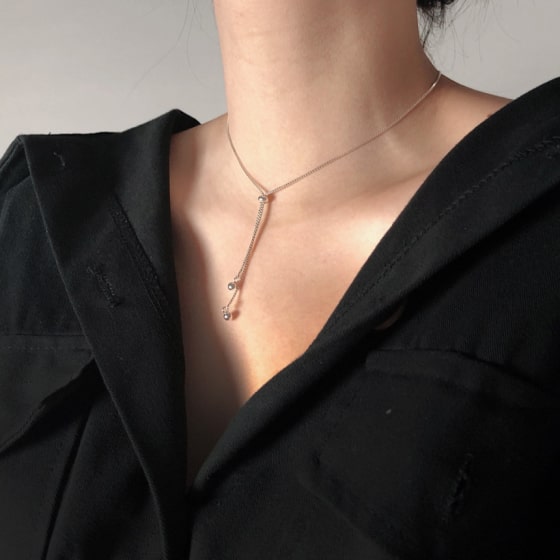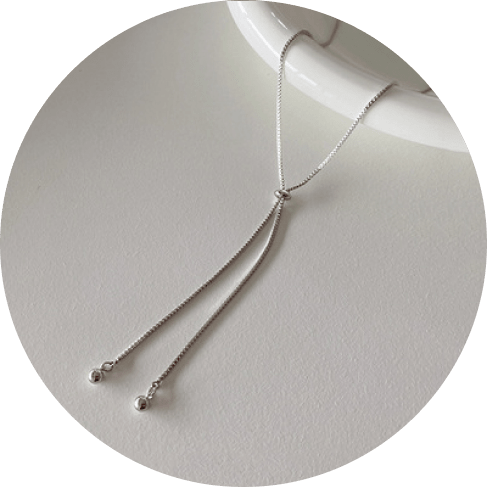 Easy to clean and store
Wipe the necklace with soft wet tissue, let it dry, and you are good to go. Do not use abrasive cleaning products. Keep away from prolonged exposure to moisture, heat, and chemicals. Handle with care. Store separately in a cool dark place.
Outstanding craftsmanship
Our professionals always make sure that our products are made from high-quality materials. This silver-tone necklace is made of brass and contains no lead, nickel, or any other toxic metals. We always put the health of our clients first!
A heartfelt present
Show affection in a subtle and tender way Looking for a tender and thoughtful gift for someone special? You've found it! Our thin silver-tone chain adds weightless and free-floating feel to any outfit. Perfect for an anniversary, engagement or wedding, this exquisite chain necklace will convey how you feel about your loved one without any words.