Planning to go on a trip?
Make it even more enjoyable!
This water bottle pouch bag is light portable and a must-have accessory for you to go out hiking, camping, trekking, etc. This unique bag pouch will be your new irreplaceable trip accessory you wish you found sooner. Dedicated for durability, security, and practicality for carrying water bottles and thermoses.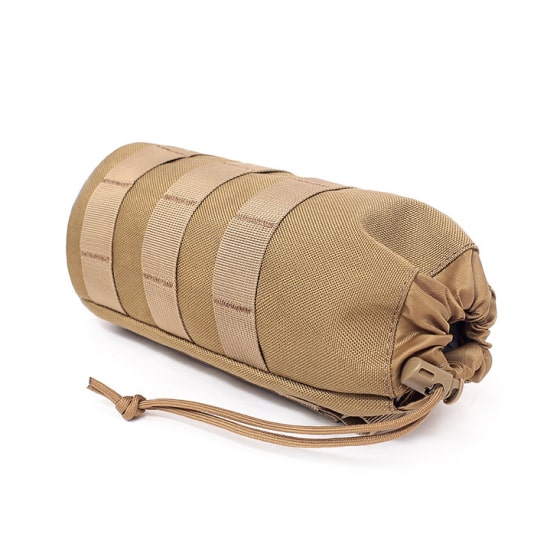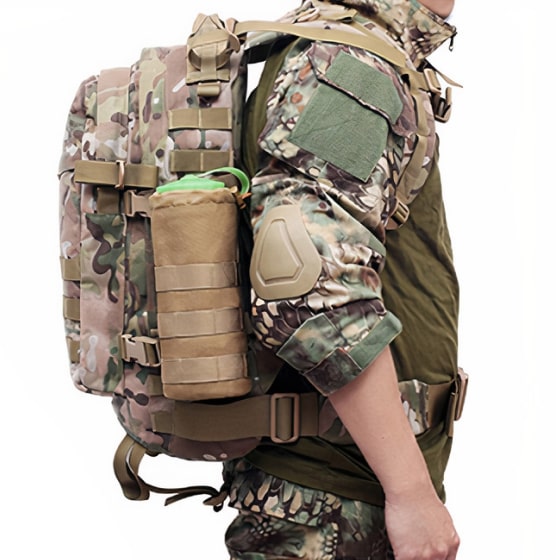 Bag specifications and characteristics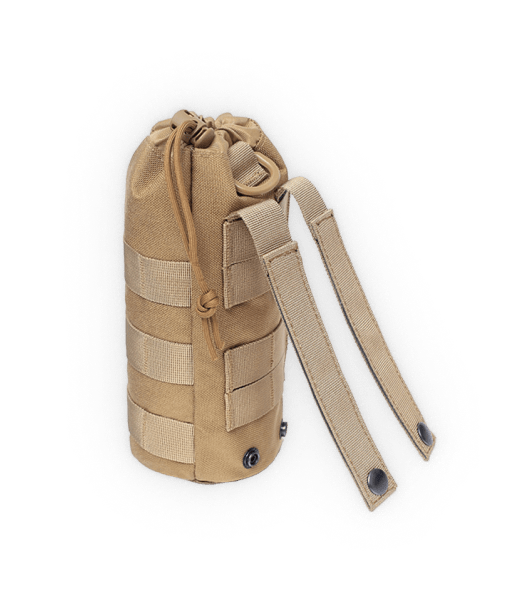 The bag details
Diameter: 3.5 inches, height: 9.5 inches. Fits most standard-size water bottles. Weight: 3.17 ounces. Main materials: 1000D nylon for long-term durability.
Additional features
Adjustable buckle: freely adjust the tightness of the drawstring top. D-ring hook: hang it on your backpack, bicycle, car, etc. Molle system: makes the water cup holder more practical.
High-quality bag pouch for your comfort
It's convenient to hang it on the belt or backpack, simple, effective, and of excellent quality. The drawstring top can be quickly adjusted with one hand and its design enables easy attachment to your pack, an ideal gear for outdoor environments.