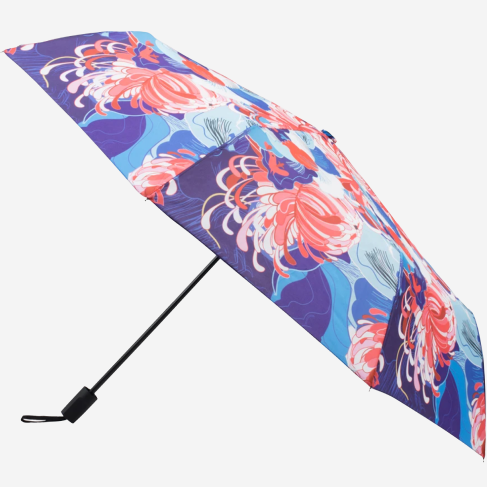 Misty Umbrella In Floral Burst
Don't let your perfect outfit be ruined by that pesky drizzle – protect yourself with this chic rain accessory. This intricate and fashionable umbrella pattern is a great addition to any girls' night out or date night ensemble. Not only is this umbrella fashionable, but it is also practical, with its compact and windproof design. Complete your evening look with gold bangles, necklaces, and other jewelry, and top it all off with this unique floral artwork.
With our Misty Umbrella, you'll wish for rain
Features and detail
Adorable pattern
You will absolutely love this pattern, so unique & cheerful! Get a fashionable umbrella that you are proud to carry and use.
Struggle-free use and storage
Sick of stuffing umbrellas back into their bags? This one includes an easy fit sleeve. Plus, it has a compact size (11.25 inches closed), making it easy to fit in your handbag or car.
Durable & waterproof
The umbrella canopy or cover is one of the most important features. This umbrella is made of highest quality nylon taffeta fabric and is definitely waterproof. It's easy to care for - just rinse with water and wipe to clean.
Convenient & functional
The Misty Umbrella automatically opens to 4 ft. diameter to keep you dry and looking your best! Handsomely built as well as functional, this umbrella is a rare find.
A unique gift
Flower bouquet gifts are quite a cliche… However, a beautiful Umbrella with flowers on it makes a useful gift that will delight anyone and have them hoping for a rainy day!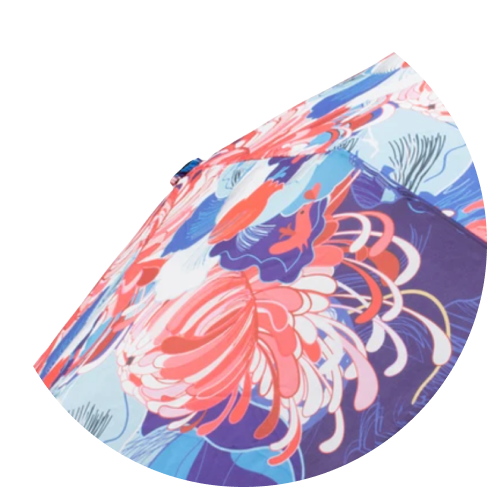 About Top It Off
Top it off in style! From accessories to apparel, Top it off bring new twists on classics styles at a price point she will love! Our Spring Summer 2021 Collections includes our wrinkle-free Travel Collection in colorful prints, as well as tunics and coverups, scarves and wraps - everything she needs for effortless chic. Our Fall Winter 2021 Collection has everything she needs for every gal on her list! From scarves, hats and gloves, to wraps, ponchos and ruanas, and easy-to-wear dresses and cozy vests and pullovers, Top it off brings easy and affordable style for Fall and Holiday. Cheers, Karena & Elizabeth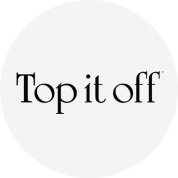 Designed In
Boston, Massachusetts