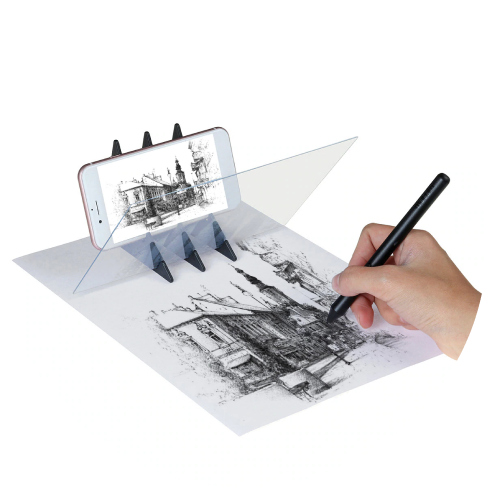 Shhh...it's your cheat tool for expert illustrations
Having a hard time mimicking a drawing or cartoon print out? Not having fun eyeing your print-out or image, then looking back at your blank sheet of paper? Let's just make it easier. Trace with ease by projecting a reflection of your desired artwork right onto your paper. Our Optical Drawing Board is great for any activity where precision and accuracy are a must. It's truly a must-have for any aspiring artist, fashion designer, architect, or creative mind.
Seeing is believing
What's the secret to this drawing magic? Our reflector board, made of optical PMMA lens that reflects any image from a tablet or phone -- mirrored or non-mirrored. Simply flip the board to get the reflection you desire. Get a true-to-life reflection with our board (no distortions whatsoever!).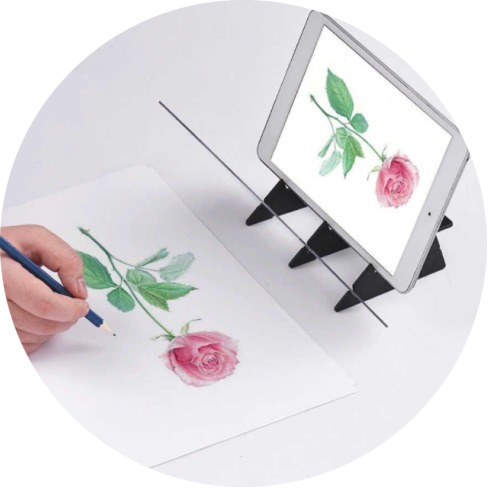 Fully-adjustable stand
Project your vision with any tablet or smartphone with a spliceable plastic stand that features three triangular sleeves to adjust to any size device.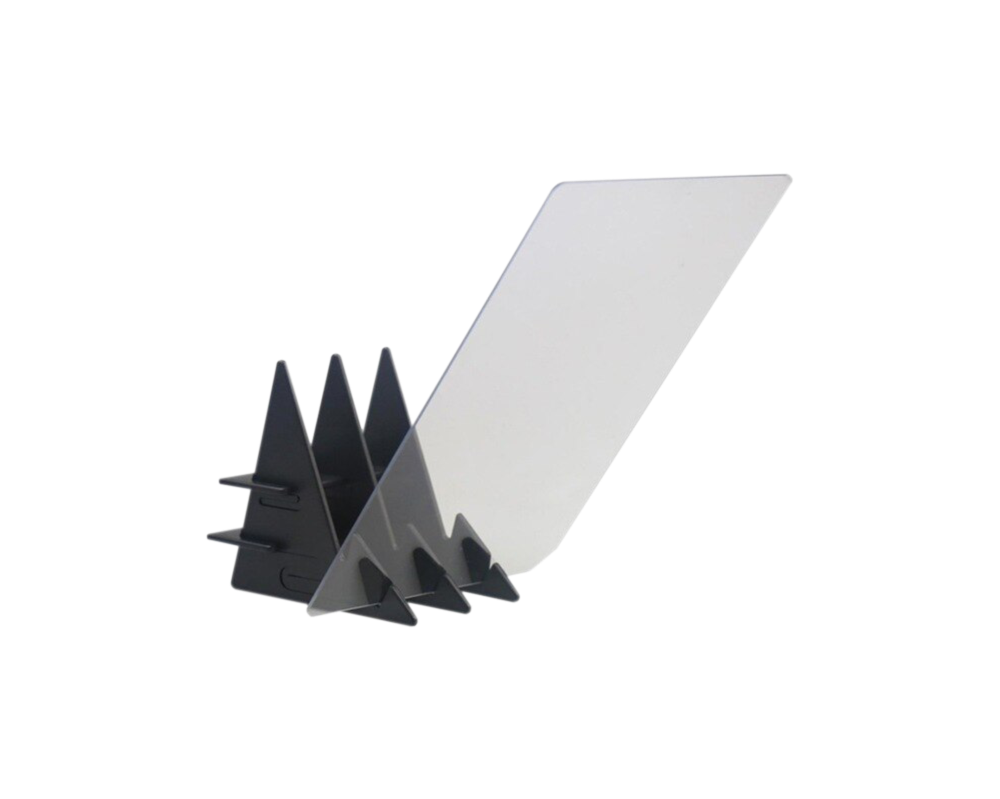 Sized for any surface
You don't need a mega projector machine the size of a car to get true-to-life detail. Our Optical Drawing Board measures just 5.1 x 7.9 inch (13.5 x 20 cm) while the stand measures 3.5 x 3.9 inch (95 x 10 cm). The compact size makes it easy to take this sketching accessory with you anywhere.