Time to tame you hair
Tired of hair getting in your eyes when the wind picks up? Want a new hair accessory to add flair and style to your look? Our Pearl Curved Hair Hoop is exactly what you need! Handmade from quality materials by our artisans, this hairband will transform your look.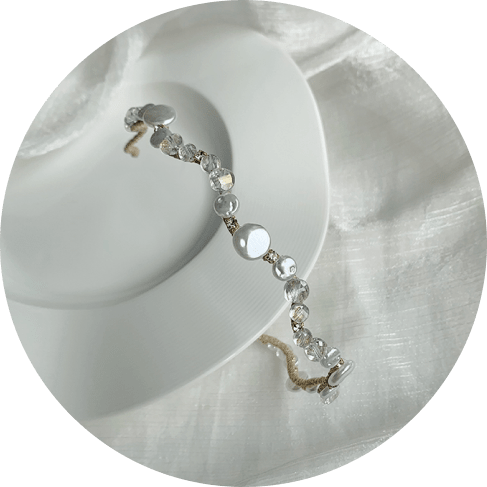 Pearl Curved Hair Hoop Details
Great grip
Stays on all day long without the need to be readjusted.
Construction
Main material: imitation pearl. Color: gray. Shape: wavy.
One-size-fits-most
We constructed the band to be flexible, so that it fits different head sizes. All to make sure you have a fun time with it!
Hand-made
This hair hoop is handmade, which guarantees that no two hoops are the same and you get a one-of-a kind product.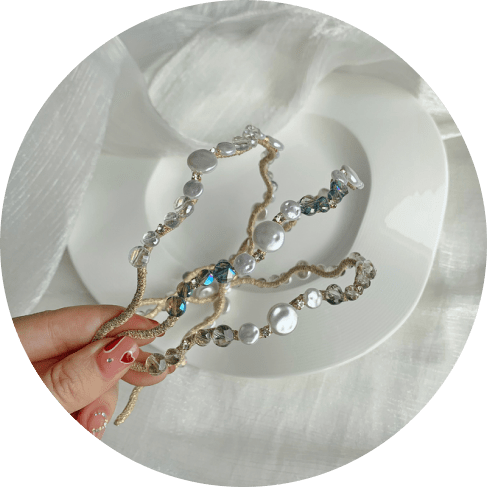 A practical accessory
We all like to make sure our hair stays where we want it to be. One way to make sure it does is to get one of these cuties! Our Pearl Hair Hoop is adorned by pearl-imitation crystals to make it glow in the light. Whenever you go out in the sun, your hair hoop pearl beads will sparkle to make sure all eyes are on you.