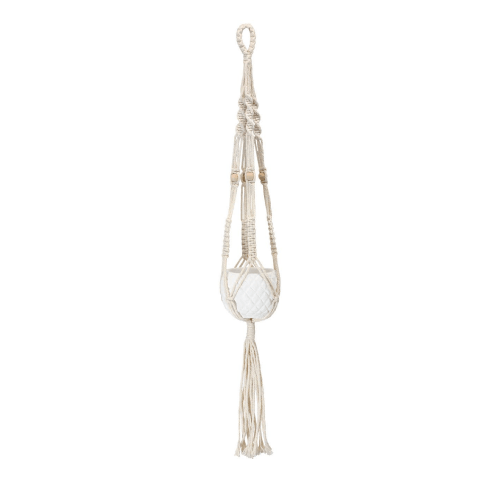 Behold: tropical-inspired beauty
Add a touch of handcrafted elegance to your backyard or indoor garden room with this luxe Pineapple Macrame Plant Holder.
A dual-layered wonder
A boho-chic touch
Our groovy pineapple planter hangs up with a beautiful knot-and-tassel cotton rope that features luxe wooden bead accents.
Sized to fit
Each planter measures 4" x 4" (L x W), with 21" of hanging length from the rope. Add a touch anywhere with decorative ease.
The look of nature
All pottery, cotton rope, and wood used to create this hanging planter are sustainable and eco-friendly.
Sturdy macrame style
The hitched-square knotting style of the outer netting on our Pineapple Macrame Plant Holder ensures a pretty textured look that also holds up your pot with endurance.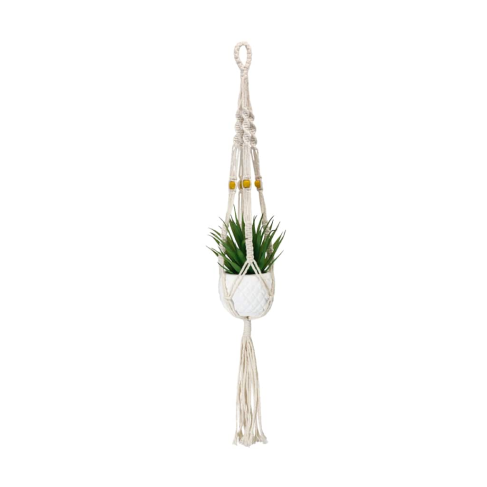 Housewarming appropriate
Bless any new home or apartment with this gorgeous decorative piece for any plant of your choice.
A gift for anyone
Moms, grandmas, in-laws, and more (especially those who love to garden or decorate) will love the one-of-a-kind look of this planter.
Planet-friendly + cool
The O Yeah! brand combines sustainable materials with handmade artistry for eco-friendly decor and jewelry for a go-green lifestyle. Discover made-for-you goodness from this Oceanside, California-based brand for nature-focused peace and feels.
About O Yeah Gifts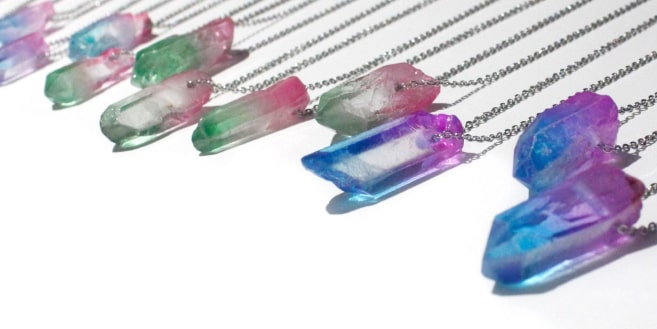 O Yeah Gifts is all about beach life and fun vibes! From sea turtles to butterflies, flowers to waves, our jewelry and tropical decor reflect the beauty of nature all around us. We care about the environment and use sustainable products including eco friendly plant based resin, bamboo, gemstones and even coconuts! Originating from Oceanside, CA now in Daytona Beach, FL. We invite you to share our deep-rooted love of the planet from coast to coast. Showcased Live On: FOX 4 News, Good Morning Arizona, Jacksonville's River City Live, Chicago's You & Me Publications: San Diego Home/Garden, Girls World, Bay State Magazine, Arizona Health & Living, Miami Beach Life Magazine, San Diego Family Magazine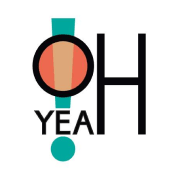 Designed In
Daytona Beach, Florida