We bring the soap.
You bring the water.
Say hello to the next generation of convenient hand-washing. No washing station or bathroom in sight? Not a problem. Our Portable Hand-Washing Soap Paper brings sanitary convenience to you, your family, and friends wherever you are.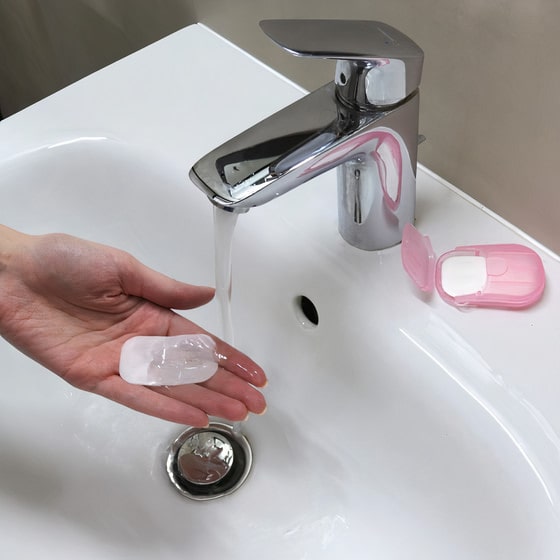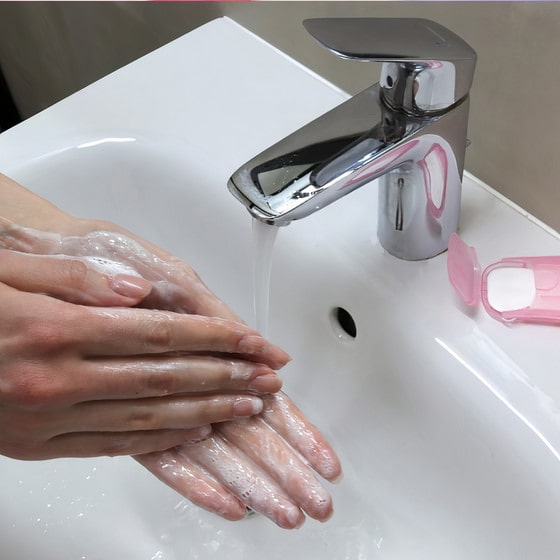 Why is this soap paper so good?
Each case contains 20 sheets; one per hand-wash.
Suitable for all anyone for on-the-go sanitization.
Pocket-sized cases come in different colors for a fun variety.
Each soap sheet dissolves instantly in water and lathers to foam.
Cases are compact and easy to carry.
A bulk solution for ultra convenience
With on purchase, you get 100 sheets of our soap paper in total. This means these sheets will last you or your family for a long time. it's super convenient to take a pack to work, keep one at home, keep one in your purse or car, etc. The possibilities are endless when it's convenient (just remember, you need water to activate the soap).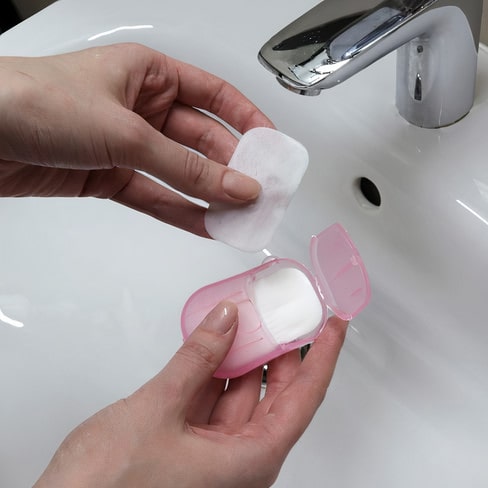 Handy and compact
Each case measures 1.7 x 2.4 in (L x W) and weighs 0.5 oz per case, so you can keep a pack anywhere without bulk or burden. When hand sanitizers won't do the trick (or you just want a deeper, fuller clean), you've got our soap sheets. Give one to everyone in the family.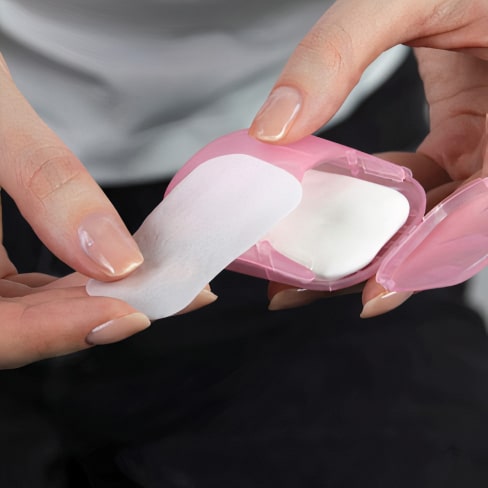 Five beautiful colors (get 'em all)
Our cases are made in five vivid colors: pink, orange, blue, purple, and yellow. Note that all soap sheets are the same scent and formula. Your order will contain a random assortment of the cases.