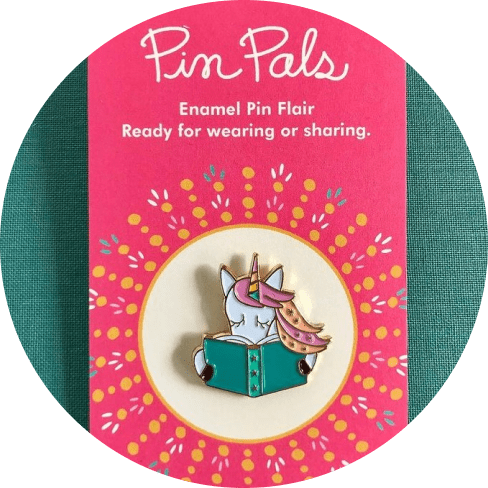 Wear it or share it!
Reading is magical! Make it even more fun with ready-to-wear book lover flair. Pin it on your purse, backpack, jacket, shirt… anywhere!
About this reading unicorn enamel pin
An invaluable accessory for any book lover
Premium quality lapel pin
Only the highest quality materials are used to deliver the best product to you. And this enamel pin features a shiny gold design for more appeal.
The perfect size
The pin is approximately 1 inch wide x 1 inch tall (2. 54 cm x 2. 54 cm), well-suited for backpacks, suits, & shirts for men and women.
Joyfully crafted in USA
First and foremost, you'll be delighted to know that this exquisite lapel pin is made with carefulness and love right here, in the USA!
A great gift
This unicorn enamel pin will be a magical present and a great surprise for a friend with some fun flair.
Combine innovative style and playful patterns
Add a bit of whimsy to your everyday wear. Pin it on your purse, backpack, jacket, shirt… or just anywhere! This adorable shiny gold enamel pin with a secure, butterfly clasp is packaged in a clear sleeve with backer card, perfect for gifting.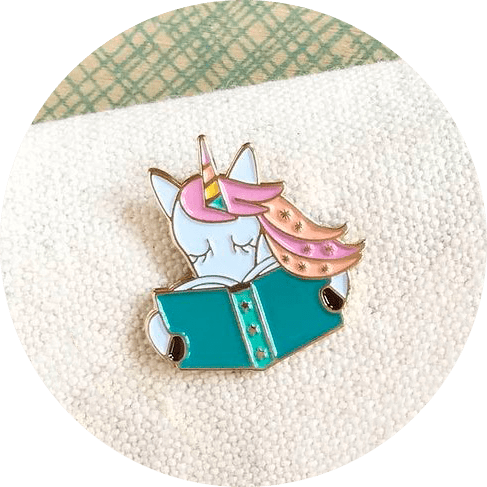 About Night Owl Paper Goods
We are open and shipping daily. We truly appreciate your support of our small, family business! Night Owl Paper Goods is run by two sisters who adore cute critters, silly puns and ample amounts of espresso. Jennifer is a true night owl designing products into the wee hours, while Megan runs the show. With every order we pack and ship we're reminded just how much of a treat it is to own and run a small, creative business. Connecting people with our quirky greetings and whimsical goodies is what we adore and aim for with every new product. From our designs to the renewable resources used to create our products, nature is both an inspiration and an influence in our work. From colors to critters to patterns to textures, Mother Nature is always full of beautiful surprises. It's not only our pleasure but our purpose to make sure you have an incredible experience with Night Owl Paper Goods. We do our very best to be fast, friendly and responsive, and nothing brings us more joy than exceeding our customers' expectations. We're immensely empowered by the support retailers have given us over the past 14 years, and we certainly wouldn't be where we are today without your talent, kindness, dedication, support and oodles of hard work. Retailers, you are our super heroes!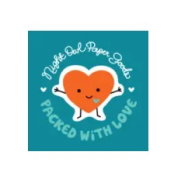 Designed In
Birmingham, Alabama