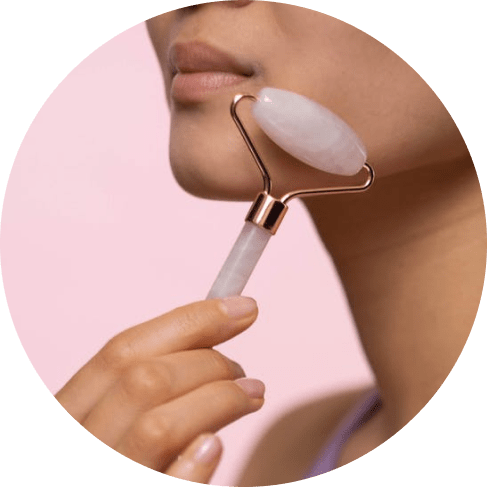 A perfect addition to your beauty routine
Make your skin glow
This Rose Quartz Facial Massage Set is a must-have for those who want to improve their skin complexion and texture, make it smooth, and add a natural glow. This set comes with a face roller and a guasha tool packaged together in a lovely gift box.
About the product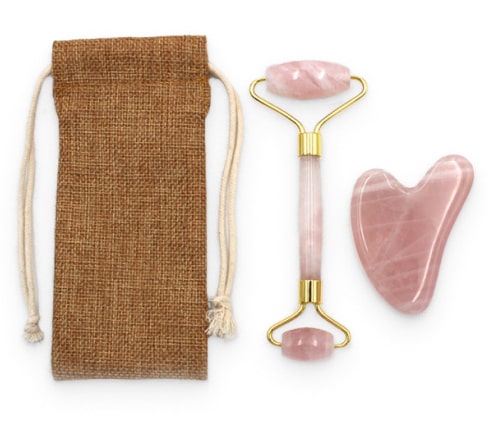 Set characteristics
Both tools of the set are used to smooth out puffiness and inflammation and stimulate the lymphatic system by draining stagnant blood. The face roller size: 5.8 in. (length), 1.7 in. (big roller), 1 in. (small roller).
Rose quartz
Rose quartz is known as a stone of universal love. A rose quartz roller and a guasha tool support lymphatic drainage to reduce the appearance of puffiness and wrinkles. It supports the renewal of skin cells as well.
Stay forever young
A regular usage of this Rose Quartz Facial Massage Set will help you to drain and contour your face. It enhances blood circulation, drains lymphatic fluids, reduces puffiness, and relieves jaw tension and sinus pressure. Besides, it improves product absorption. Start caring about your skin's health now with this marvellous Rose Quartz Facial Massage Set!