A colorful & spacious yoga mat
Yoga is a great form of physical activity that betters not only your physical state, but the mental one as well. Allow yourself to fully enjoy all the benefits of yoga with this amazing mat. It's comfortable, reliable, beautiful, and spacious – just what you need for the proper sessions. Nothing can bother you when you have this capable assistant next to you!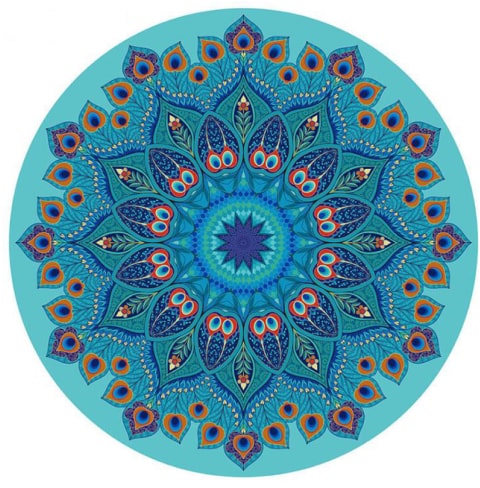 Breathe in and out
Immerse yourself into the calm and soft ambience
Made from great materials
Suede feels soft to the skin, absorbs moisture, and prevents you from slipping. The rubber bottom also sticks to the ground, so you always have the most stable position.
Amazing design
The bright blue color will bring anyone joy even on the gloomiest day. It's impossible to be indifferent to such vibrant and lively design! Delight your body and your soul.
Perfect size
27.5 x 16 inches in size – the mat is capacious! You can feel like royalty while having yoga sessions. Or you can have your friend join you, you'll feel just as comfortable together.
Baby-safe
Thanks to the high-quality materials used in the production of the mat, it's safe for kids to crawl around. Soft fabric, colorful explosions will attract any child.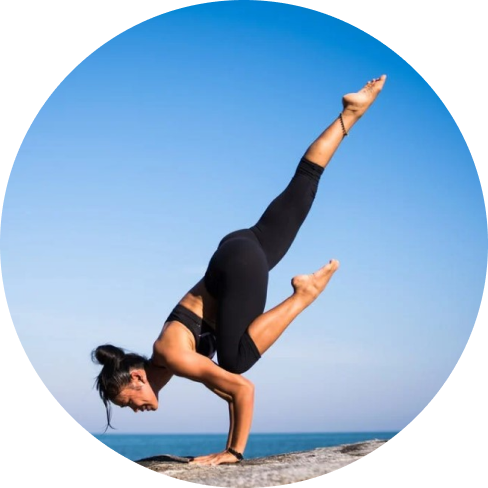 The stylish yoga buddy
Take your yoga sessions to another level of comfort and productivity with this mat. You'll love how soft, big, and convenient it is. If it gets dirty – wipe the mat with a wet towel and then dry it – as simple as that! Looking after it is not more difficult than caring for any other suede product.