Scrub-a-dubdub
A bath brush and soap dispenser in one
Newborns to toddlers, the Scrub-a-dubdub with super soft bristles makes bath time a breeze! It's a must-have for all parents! Simply fill the Scrub-a-dubdub with any liquid soap and squeeze your way to a squeaky-clean baby. Ditch those wet washcloths and fumbling with a slippery soap bottle for this simple one-step brush.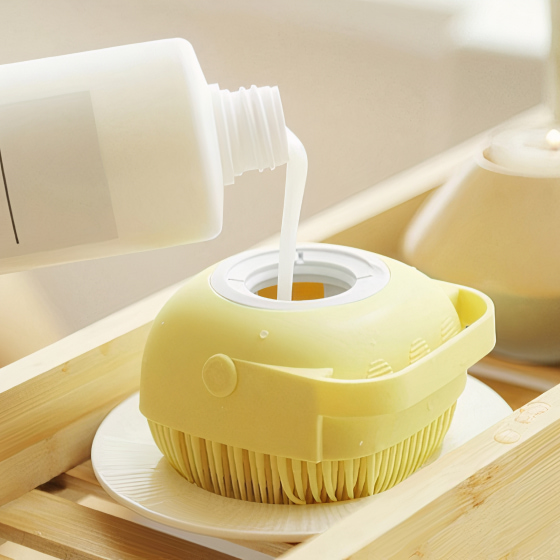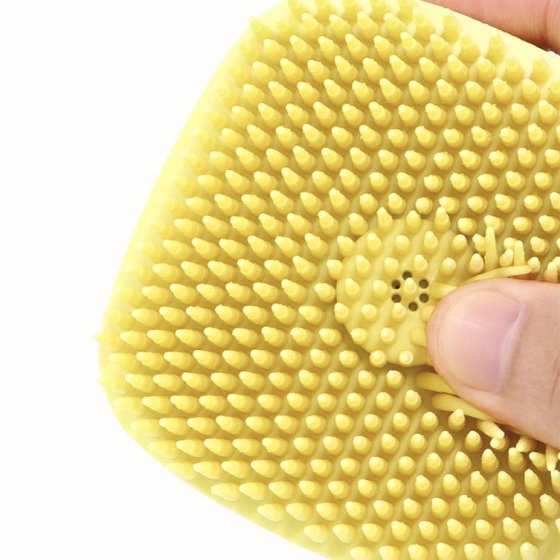 Fill - Squeeze - Wash
Make bath time a splash with this all-in-one dispenser!
2-in-1 design
Make bath time a splash with this all-in-one dispenser! The internal hollow design can be filled with shampoo or shower gel. One filling is enough for several bath times.
Maintains healthier hygiene
The Scrub-a-dubdub is made of BPA free mold-resistant silicone giving your infant a more natural clean to keep their skin soft, radiant, and healthy.
Gentle on sensitive skin
Our scrubber works great on any skin type even for dry skin & cradle cap. Super soft silicone bristles make baby bath time more enjoyable while providing for "lots of bubbly" lather.
Ergonomic handle design
Specially designed with a non-slip hand grip to offer you a comfortable grasp when you bath your baby.
Details and care
The scrubber can be wiped clean, boiled in hot water, wiped with a disinfecting wipe, and is even dishwasher safe! The Scrub-a-dubdub is the perfect shower gift for a new parent.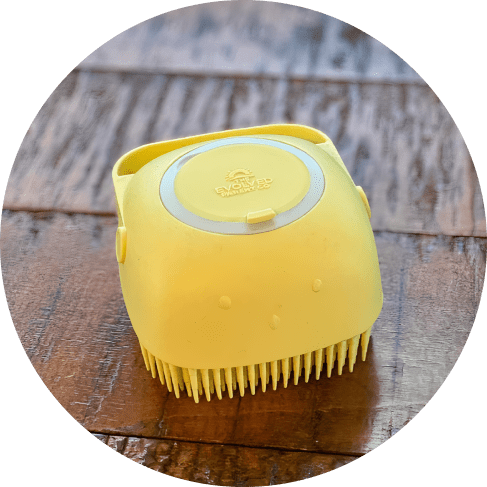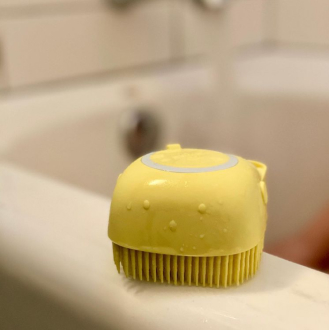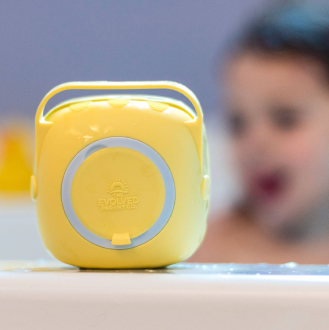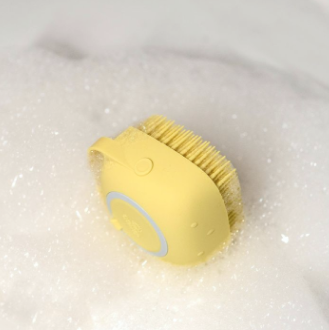 About The Evolved Parent Co
Like all parents, we love our little ones more than anything else in the world – even though this means "personal time" becomes an often limited, and sought-after commodity. With "time" in mind, we set out to develop a range of products that are not designed to reinvent the wheel, just to make life's daily tasks a bit easier and a bit less time consuming. Because let's face it, behind all the diaper changes, baths, feedings and sleepless nights is the most precious baby who needs every ounce of your love and attention.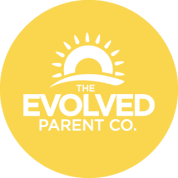 Designed In
New Hyde Park, New York