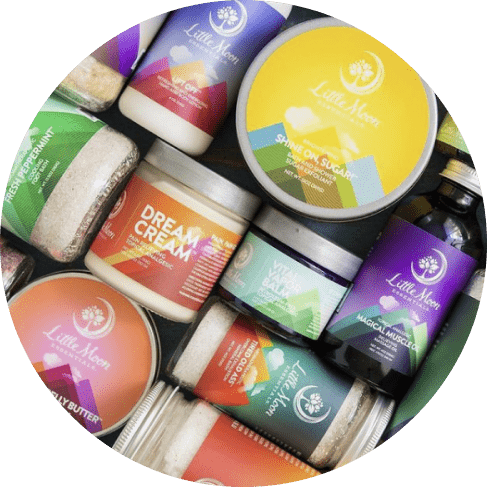 Hello, sunshine! Sugar scrub
Bath and shower sugar exfoliant
Shine On, Sugar!™ is the perfect pick-me-up! 100% natural ingredients like lemongrass, shea butter, and apricot create an ultra-refreshing experience and leave your skin silky smooth.
Sugar scrub instructions and details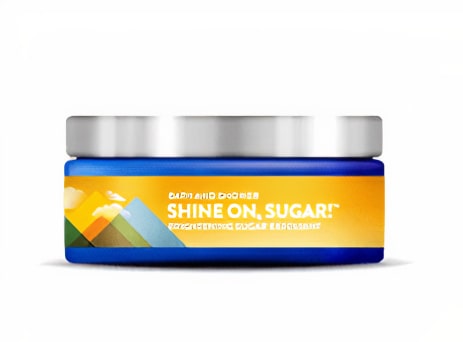 How to use the sugar scrub:
• Scoop and evenly distribute for an exfoliating adventure. • Once in the shower or bath, apply to wet skin in a circular motion, paying special attention to dry, rough areas. • Rinse with water, pat dry and finish with Little Moon Essentials hand & body lotion. • Use caution as the oils can make the shower and bath surfaces slippery.
The benefits of the scrub
• Uplifting aromatherapeutic experience. • Brightening and energizing. • Eliminates unwanted skin cells on the surface, leaving skin soft and glowing. • Perfect shaving primer and after-shaving exfoliant.
Let your body experience a sweet sensation
With all-natural ingredients, such as coconut, shea butter, and lemongrass, your body can experience a delightful sensation, while provided with the necessary nutrients to keep the skin glowing and moisturized. Give yourself a good scrub in the shower or tub to come out fresh and elevated. Great for after shaving, too!
About Moon Essentials
Little Moon Essentials is a bath and body care brand that is devoted to providing high-quality, natural remedies for the body, mind, and soul through aromatherapy. We pride ourselves in our handcrafted process creating formulas with carefully sourced ingredients while using earth-friendly practices. All Little Moon Essentials products are cruelty-free, planet-friendly, and hand made by our team in the USA. Our mission is to provide natural remedies that will improve your physical and emotional well-being, so you can feel your best every day.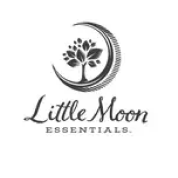 Designed In
Dania Beach, Florida