Moon silver anklets for women
The ideal accessory that will wonderfully complement your look
Do you feel like your look is a bit out of fashion and needs something refreshing? Brighten up your summer fashion style with this beautiful silver beach ankle bracelet.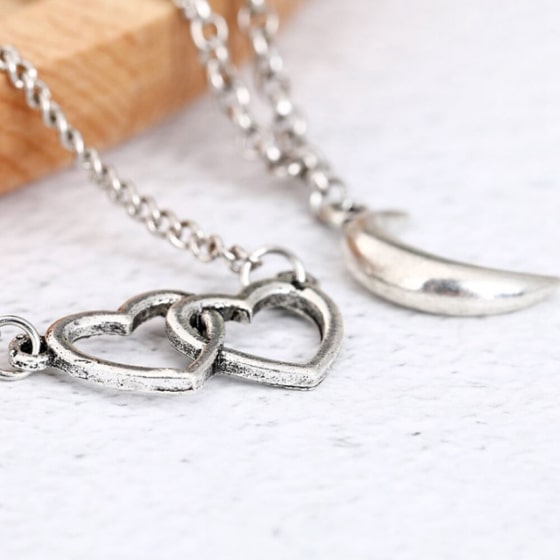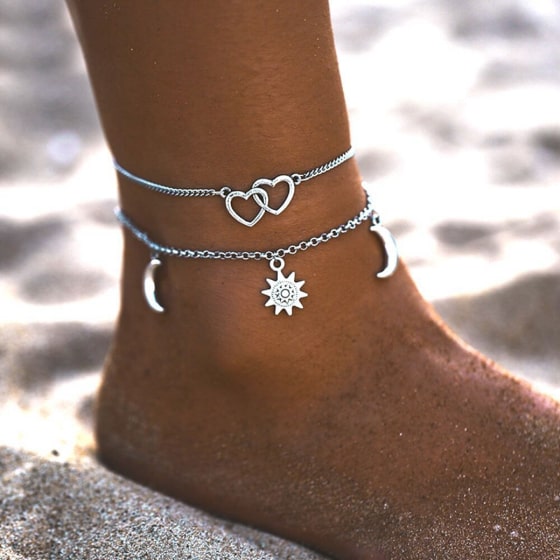 Anklet details and specifications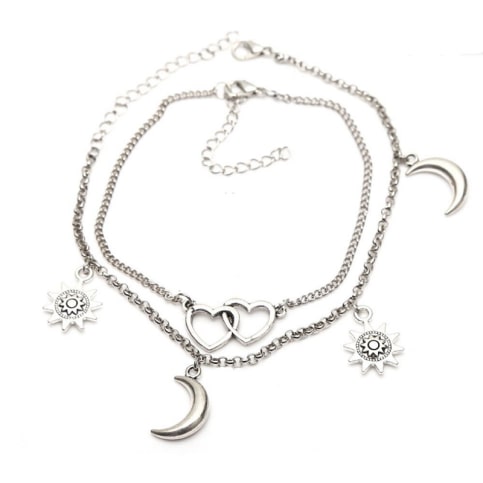 Care tips for jewelry
Keep the jewelry away from chemicals, high temperature, bath, water, sweating, cosmetics, moisture crash to avoid any damage, please treat it carefully. Store your anklet separately in a sealed box or sealed bag to avoid oxidation.
Silver beach chain details
The ankle bracelet is made out of zinc alloy. The weight: 0.35 oz. The length of the chain: 9.45/7.9 in.+ 1.9 in.
The perfect gift
This silver beach ankle bracelet will be the ideal gift for any lady. It will serve as a subtle touch that will highlight practically any look, and especially your summer outfits. By simply putting on this ankle bracelet, you will experience high confidence and a rush of positive emotions. Your walks on the beach will be ones to remember!