Your little buddy's new favorite friend
Stylish Snow Yeti plush toy with a squeaker and durable texture for your dog to enjoy. Great snuggle companion!
Snow Yeti specifications
A cute companion
Soft and cuddly dog plush toy
You will be surprised by how cute, cuddly and plushy this dog toy is. Your dog won't ever let go of him, once he'll be with him.
Unique Yeti design with brown tones
Who can be your little buddy's best friend? Why not a yeti?! He can become the perfect companion for your little bud.
Simple and clean look
Nothing too complicated with this toy. If you can imagine a yeti, then you can imagine this cuddly plush toy. Size of the toy: 10" x 5".
Advice for better use
Pets should be supervised while playing with this toy, and please remove all labels before giving it to your pet.
It's high time you get your dog a playmate!
The Snow Yeti toy is actually a very cute fellow that can become your dog's best friend. Not only is he sturdy but also makes no annoying noises. Surprise your little pal with a cuddly new friend!
About Nandog Pet Gear
After recognizing the limited options available to price-conscious dog owners for products that were not only affordable, but stylish and durable as well, Nando Vergara set out to create a specialty line of supplies and accessories that catered to the trendy dog-enthusiasts on a budget. With the help of partner Mitch Klapow, the two put their creative minds together and developed a brand geared to dog owners with a passion for fashion. With a combined 20 years of experience in the pet industry, these guys know what they're doing. Fueled by their passion, the two brought their vision to life, launching Nandog Pet Gear in 2010. What began as a dream has flourished into a successful brand that is now featured in boutique specialty shops and large retailers across the United States. Nandog Pet Gear carries a variety of products including retractable leashes, toys, grooming essentials, travel accessories, and home décor, all boasting a high-end look without the designer price tag.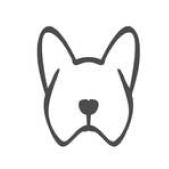 Designed In
Los Angeles, California