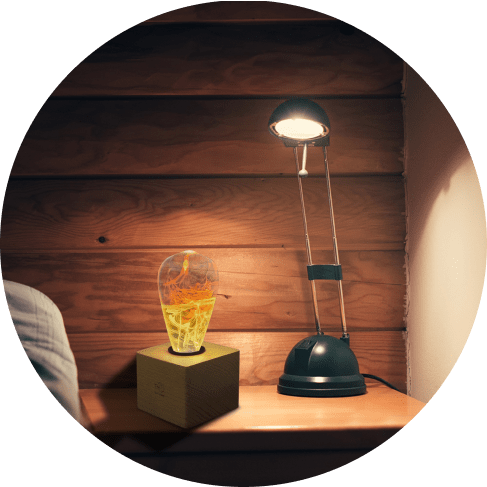 Solar Corona
LED light bulb
Humans are always eager to surround themselves with pretty things. So if you want to create a comfortable atmosphere at an office, home, or any other place of comfort, this Solar Corona LED bulb is definitely a must-have for you! This is a multipurpose device, so it will not only give you some more light, but also create an exclusive environment all the others will definitely be excited by!
Solar Corona LED light bulb
Create your own exclusive atmosphere
Environmentally friendly
Designed to require up to 63% less energy than the traditional light bulbs, these LED light bulbs are perfect for home décor and all-year-round occasions.
Super fun party decor
These smoke-effect light bulbs put on a spectacular yet spooky show and also go well with winter wonderland or rustic event themes.
100% sustainable materials
They are made of high-quality resin. This is why they are extremely durable and won't break, even if you drop them. They never heat up, but stay cool to the touch.
Individually handcrafted
Please keep in mind that the actual color and paint curves inside are totally random. Each E.P. Light is one-of-a-kind and considered an original work of art.
Specifications
Color temperature: 6,000k. Bulb color: mixed. 1.4w LED. Over 50,000 hours of working life are ensured. Dimensions: 2.4"L x 2.4"W x 4.3"H. Weight: 0.35 lb.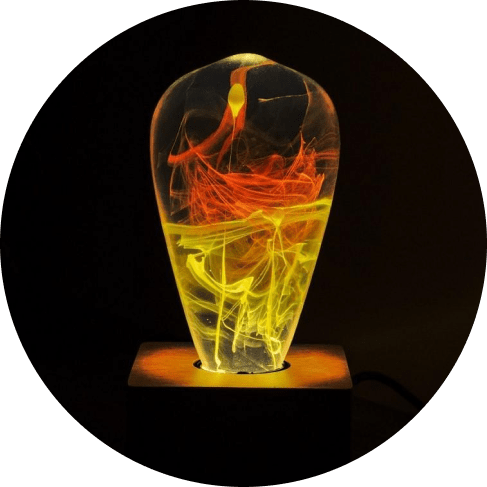 Suitable environment
The highest quality, eco-friendly resin construction is provided. Durable & drop resistant. Never hot to the touch. Suitable for indoor & outdoor use. Voltage: 110 v. Bulb socket: e27-e26.
About EP Design Lab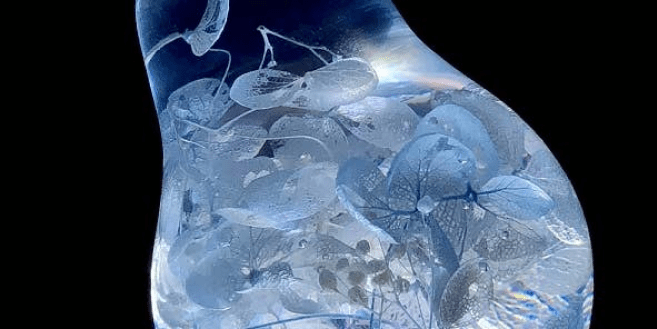 The inspiration behind E.P. Light was born when we noticed that light bulbs are so prevalent in our work and home lives. So we asked ourselves how we can infuse beauty into these spaces. Thanks to the strong creative influences of Jackson Pollock and Thomas Edison, we created E.P. Light. — environmentally-friendly, hand-made works of art, with LED lights, bringing beauty into every space.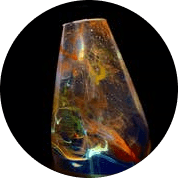 Designed In
San Jose, California