Make your regular outfit look fancier
The right piece of jewelry can add zest to any outfit. A silver-tone chain bracelet is a classic attachment suitable for both women and men.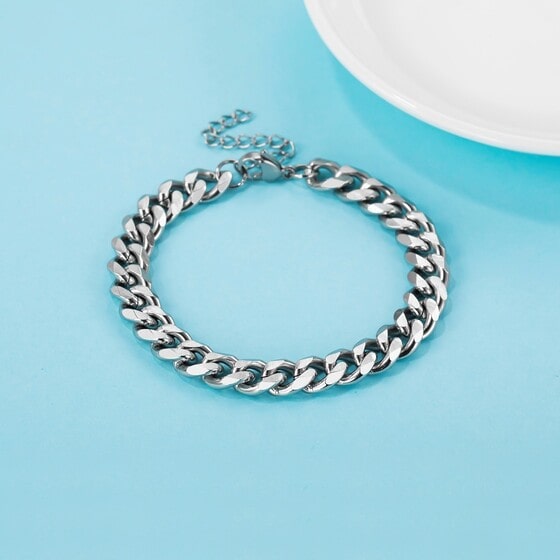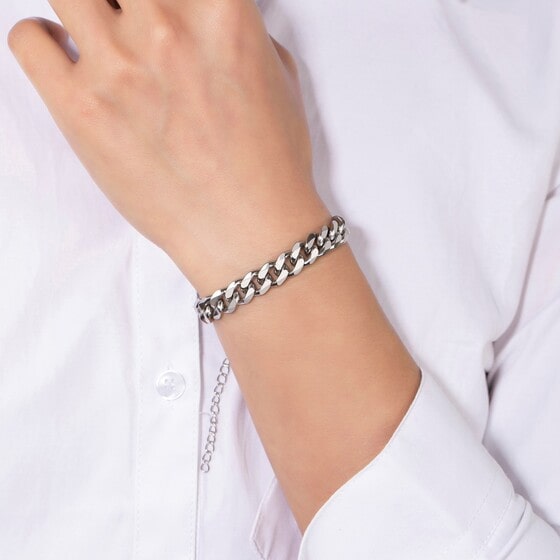 Product details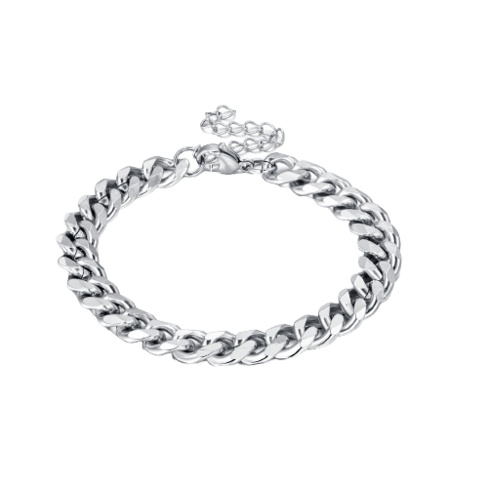 General characteristics
The bracelet is made of stainless steel. It is 7.5+2 in. long and 0.3 in. wide. A six-side grinding chain is connected with the lobster buckle of 0.3 in.
Care tips
Good news for you: stainless steel jewelry doesn't get corroded or rusted. So, feel free to wear this bracelet every day. Keep your bracelet in a cool, dry place. If stained, wash in a soapy water.
It makes a perfect gift
A silver chain bracelet is an ultimate present for your friends and loved ones. It is lasting, delightful, and sentimental. Together with warm wishes a silver bracelet will become a pleasant memory.