Be the star of the room
Uplift your spirit, elevate your look, simplify your life, and grab genuine attention from the people around you – all with the use of this jazzy watch.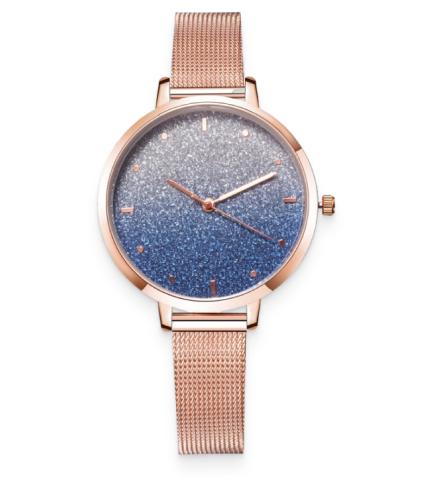 Emphasize the gorgeousness
The watch for any occasion. Any!
Eye-catching design
The overall look of the watch is lively yet calm. It's not too flashy and not bland, which is the key. The star of it is the starry dial!
Made from zinc alloy
This material is extremely durable and resists corrosions impeccably. Your joy and style will last you a long time!
Made with consideration
CE and RoHS certifications prove that the watch is produced with a responsible approach. It isn't harmful to customers or the planet.
Product specifications
Strap length: 7.87'' Strap width: 0.78'' Case diameter: 1.45'' Case thickness: 0.39'' Water resistance: NO It'll fit your wrist perfectly!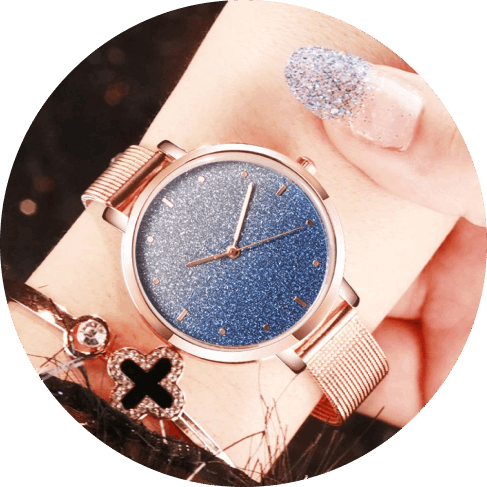 It must be YOUR lucky star
This watch will be a great piece for your jewelry box. Subtle and restrained, but the fun design will delight your (and others') eyes non-stop. The starry dial will give anyone who looks at it an aesthetic pleasure every time.